General Election 2015: Police and crime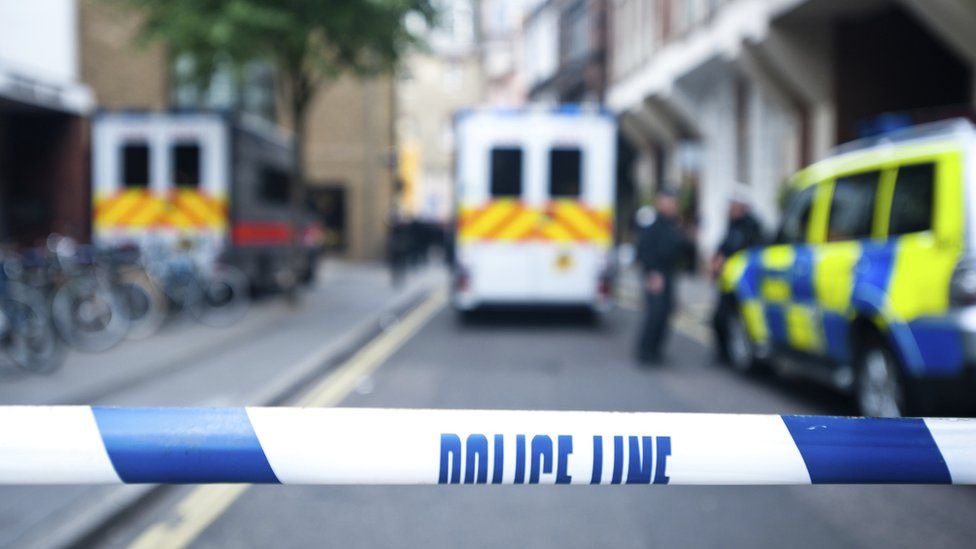 It's one of the issues young voters have told Newsbeat they care about: reducing crime.
In an exclusive survey, 10% of young people said reducing crime and anti-social behaviour should be a priority.
But with two days to go until the vote, parties haven't really been very vocal about how they plan to tackle the issue.
Law and order is a devolved power, so the Assemblies in Cardiff and Belfast, and the Scottish Parliament get to make their own decisions on it.
We've set out where each party stands.
A new law on victims' rights
New banning orders for extremist groups
Introduce Extremism Disruption Orders which are civil powers to be used against individual extremists who incite hatred
Restore police and agencies' access to the communications data they need to fight terrorism and organised crime
New commissioner on domestic and sexual abuse
Overhaul the Prevent programme aimed at stopping more people getting drawn towards violent extremism
Scrap police and crime commissioners and protect neighbourhood policing
End imprisonment for possessing drugs for personal use
Overhaul stop and search rules
Boost police recruitment of black and minority ethnic groups
Scrap Police and Crime Commissioners
United Kingdom Independence Party (UKIP)
Full prison sentences should be served, parole on a case-by-case basis
No cuts to frontline policing
Repeal Human Rights Act and replace it with UK Bill of Rights
Withdraw from European Arrest Warrant
Victims' Rights Bill to focus on victims, probation and restorative justice
Transfer control of criminal justice system, including policing, to Wales
Bring probation service in Wales back under public control
Remove Police and Crime Commissioners which are responsible for making sure policing is effective in an area
Decriminalise cannabis and treat drug addiction as a health problem
Prioritise tackling sexual and domestic violence
Focus on restorative justice to reduce crime and reduce the prison population
Oppose privatisation of probation service
Scottish National Party (SNP)
Wants minimum pricing of alcohol
Police Scotland and Fire and Rescue Service should receive the same VAT exemption as other forces
Press for the revenue from court fines to be retained in Scotland
Maintain its extra police policy of having 1,000 extra beat officers
Democratic Unionist Party
Seek UK-wide ban to tackle new legal highs
Review of present terrorism legislation
DUP will be tough on crime
Make full use of National Crime Agency
Continue to challenge policing when it falls short of desired standards on openness and accountability
Committed to a law and order system that is fair, accountable and transparent
SDLP (Social and Democratic Labour Party)
Continue to work to create the highest levels of accountability in public bodies dealing with law and order
Continue to ensure that developments in policing are protected, and that policing remains accountable and transparent
Wants the Police Service of Northern Ireland (PSNI) to be more representative - with more Catholics, more women and more people from ethnic minority communities
Ensure the National Crime Agency is operational in Northern Ireland as soon as possible
Ensure the letter scheme for On-the-Runs ends and that letters can no longer be used as an assurance in court
Further reduce delay in court cases, including the introduction of statutory time limits in youth cases
Further tackle human trafficking