Wheelchair user wins treadmill on game show, says it's 'the funniest thing'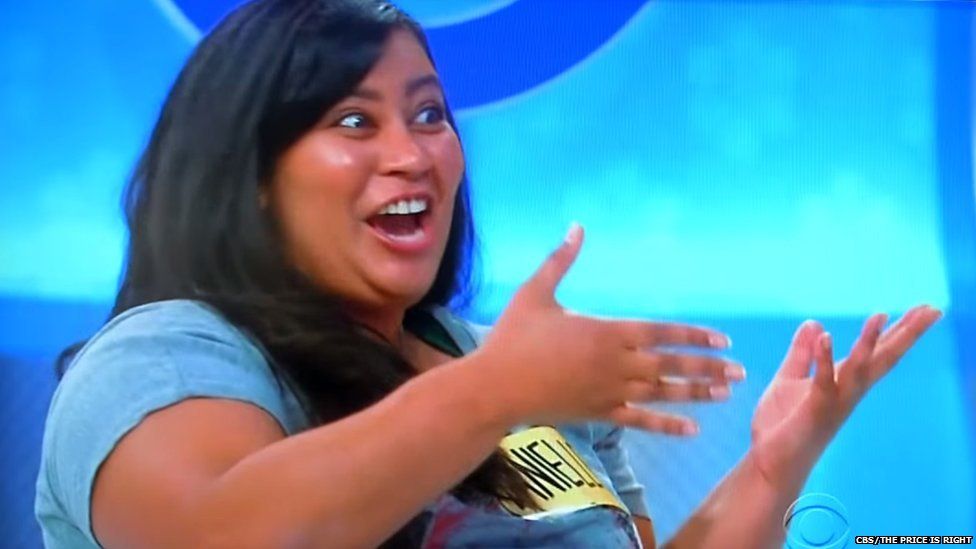 A US game show contestant who won a running machine - despite being a wheelchair user - has told Newsbeat she thinks it's "the funniest thing".
Danielle Perez from Los Angeles won a treadmill and a sauna on The Price Is Right after correctly guessing the sauna cost $3,695.
"I originally thought I'd just won the sauna, but then it clicked," she said.
"I can recognise the irony of winning a treadmill with no feet and using a wheelchair."
The 31-year-old says there was no awkwardness with the production team afterwards.
They were "just really supportive and excited for me".
Danielle defended the show, saying: "The prizes are so random - the woman that won the final Showcase Showdown got a party boat, a man won designer shoes, you get what you get."
She says she was going to sell the treadmill but she might keep it now in the hope that game show host Drew Carey can sign it for her.
She plans to give the sauna to her mum for Mother's Day.
The fact that Danielle is a stand-up comedian probably explains why she's taken it so well.
"My Facebook and Twitter has been exploding with all of these people supporting me saying, 'I love your positive attitude', 'Your outlook is great', and that's making my day."
The episode aired in America on Tuesday. Danielle did some comedy shows on Tuesday night and dedicated a "good chunk" of them to discussing her "surreal, crazy experience".
Danielle recalls another memorable wheelchair moment: "I was on a first date and I hit a bump and fell out of my wheelchair - that's quite a way to make a first impression.
"You know in that moment whether or not they're going to be on board with the disability, full time!"
That date didn't work out. Danielle's still single. She asked Newsbeat to put that :)