Maroon 5's Adam Levine gets flour bombed at Jimmy Kimmel studios in LA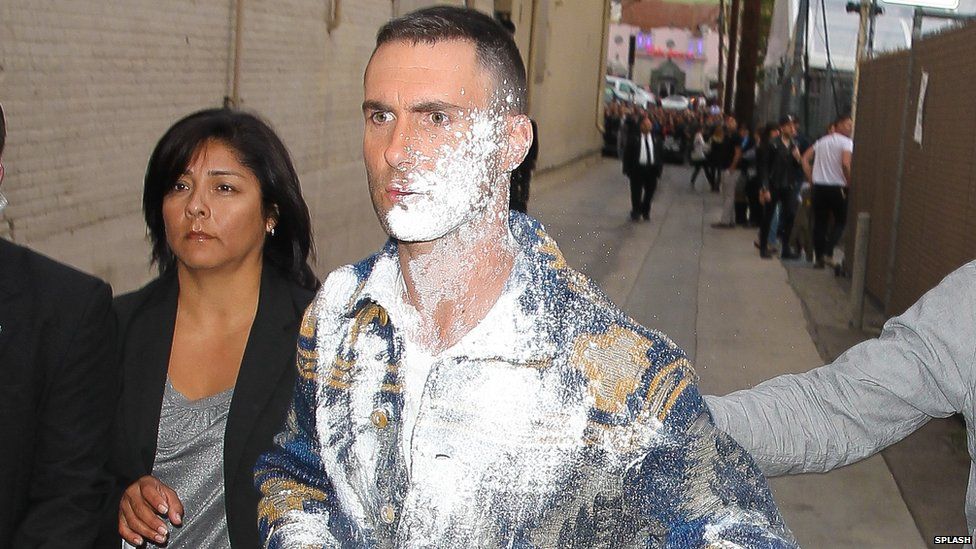 Adam Levine wasn't impressed by the person who hurled a bag of white flour over him.
The Maroon 5 frontman had the white power bomb hurled at him moments before he appeared on US TV show Jimmy Kimmel Live.
He was hit square in the head by a man in the crowd outside the studio in Los Angeles as the singer signed autographs.
The flour covered his patterned jacket, his jeans and trainers.
Levine was recording an interview for the chat show and also performed his latest song Sugar.
The flour-thrower was taken away by security until police arrived and arrested him on common assault charges.
Back in 2012, Kim Kardashian was flour-bombed outside the London Hotel in West Hollywood.
"You have to laugh it off," she told E! News at the time. "I brushed it off and came right back out."