The Hamburglar's back, this time with a new look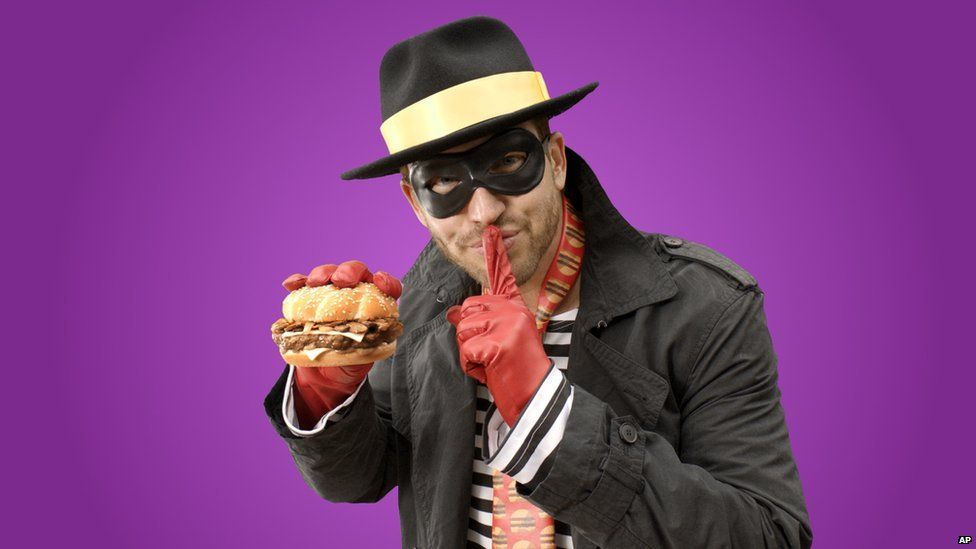 With a dodgy mask and cape, the Hamburglar didn't have the easiest of childhoods.
He hadn't exactly mastered being a petty criminal either, his black and white striped uniform wasn't exactly subtle.
But it seems the hamburger-grabbing villain has grown up.
There's already been speculation on who this human Hamburglar really is.
In a statement to Mashable, McDonald's VP of US marketing Joel Yashinsky said: "We felt it was time to debut a new look for the Hamburglar after he's been out of the public eye all these years.
"He's had some time to grow up a bit and has been busy raising a family in the suburbs and his look has evolved over time."
Perhaps the Hamburglar's new look will prompt Ronald MacDonald to address his.... attire.