50 Cent not involved in gunpoint robbery, says lawyer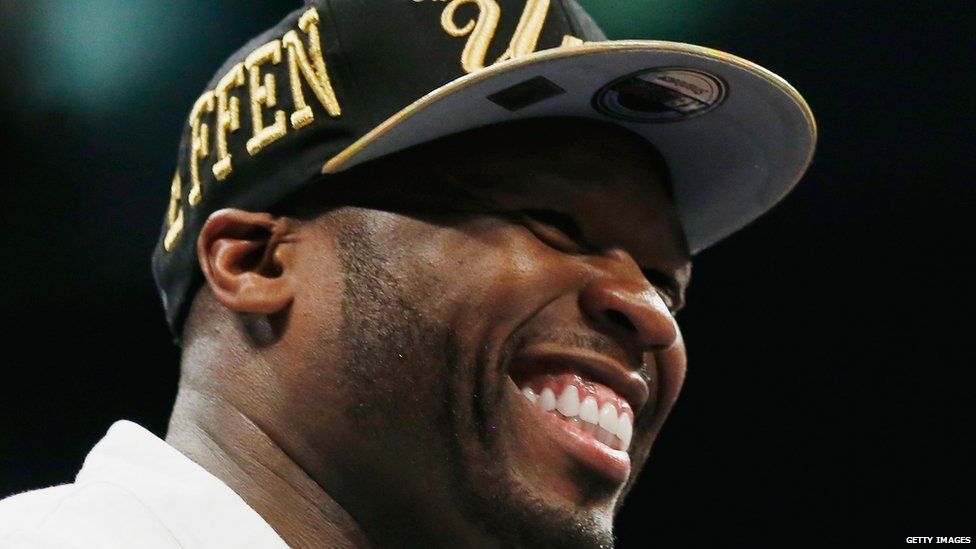 A lawyer for 50 Cent denies the rapper or his security guards were involved in a gunpoint robbery in Las Vegas.
Police are investigating reports that a jewellery company owner was robbed at or near boxer Floyd Mayweather's gym.
It's claimed it happened the morning before the boxer beat Manny Pacquiao in their welterweight "mega fight" in the city.
Robert Marin, who owns LAX Jewellery, told TMZ he met the rapper at a nightclub and was invited to the gym.
He claims that he was then pistol-whipped before a diamond watch and chain worth around £160,000 were taken.
Police say he had minor injuries when he flagged down an officer at 5am and filed a complaint, but no charges were brought.
Scott Leemon, who represents 50 Cent, said: "I can adamantly deny that he or his security had anything to do with these baseless and false allegations".
In 2013, he was given three years' probation and 30 days of community service by a court in Los Angeles for vandalism.
Three other charges of vandalism and one of domestic violence were dropped.
The rapper, whose real name is Curtis Jackson, has released five albums and appeared in a number of films, including Get Rich or Die Tryin.
His upcoming album Street King Immortal is is due to be released later this year.