'I hit a lorry. I killed my best friend'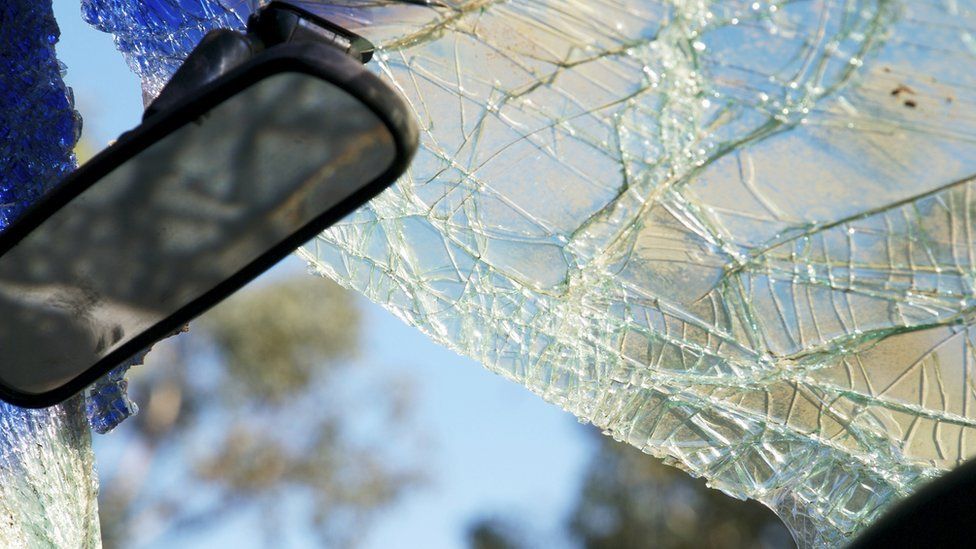 Jack Hiscock killed his best friend.
Jack Savage was in the passenger seat.
As a motoring organisation says hundreds of young people are being killed in accidents involving inexperienced drivers, Jack tells Newsbeat about that night in 2013.
Jack Savage was a great lad. We were friends for years. It's hard now he's gone.
Jack had just had a big win in the casino. He met me out in town, in Swindon. We were spending his winnings, getting pretty ruthless, having some drinks, talking to some girls.
We just made a terrible decision to get in the car and drive back to my house.
Do not drink and drive. It's the stupidest thing you can do.
I just wasn't concentrating on the road. I was just having a laugh with him in the car, chatting away. I wasn't focusing on what was in front of me, really.
I ended up driving into the back of a lorry. That was that, really.
I was still conscious and looked across at Jack. I knew he had died straight away.
Reality sets in - how stupid you've been and what you've just done.
I just thought of Jack's mum. Someone's got to go over to Jack's house and tell his mum her son's not here anymore.
That's the hardest thing, Jack's family. They've got to live with this every day.
Sometimes it gets really tough for me, but fortunately I have the support of Jack's family. They've been amazing. They're all there for me and have been since the day it happened.
There could have been a lot of hatred there. It's horrible to think how bad it could have been.
I was sentenced to 28 months - that's the lightest possible sentence - and I only got that because of how supportive Jack's family were. They even came to visit me in jail.
I'm trying to turn my life around and get it going again, but you can't help feeling guilty about that, because Jack's not here any more.
It's never going to be easy, but I'm just going to have to make the most of my life now.
It's like Jack's mum says to me: "Jack would want you to live a good life and be happy."
I've got to try to do that, I guess.