'I'm engaged but will I ever be able to marry my boyfriend?'
By Ben Mundy
Newsbeat reporter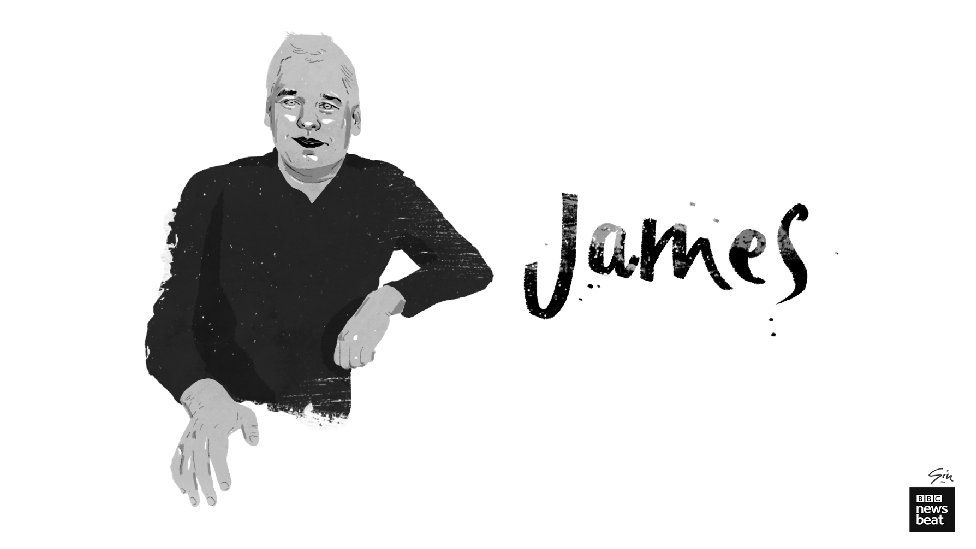 "This is an issue that's very close to my heart," explains James Copeland.
When Newsbeat meets the 25-year-old in an office in Belfast, he is busy tidying away rainbow flags and leaflets.
The issue he is referring to is same-sex marriage and the office we find ourselves in belongs to The Rainbow Project.
The organisation supports lesbian, gay, bisexual and transgender people in Northern Ireland.
The country's LGBT community will be watching closely as a landmark moment unfolds south of its border this week.
Voters in the Republic of Ireland will decide in a referendum whether or not to make same-sex marriage legal there.
It's the first time in the world such a decision will be made via the ballot box rather than by politicians or a judge.
Marriage equality laws have been passed in England, Wales and Scotland but not in Northern Ireland.
"We're watching with a very keen eye and we're quite keen to see some of the traction that is happening down south really move opinion up here," says James.
"I'm engaged myself and I hope that in the future myself and my partner will be able to actually tie the knot like any heterosexual couple can."
It's a two-hour drive from Belfast to the Republic of Ireland's capital, Dublin where the streets are covered with referendum posters.
On Friday, voters there will have to decide whether gay people can get married.
The main political parties are urging a Yes vote, while the Catholic Church wants a No.
"We want to welcome everyone in this country regardless of their sexual orientation," says 26-year-old Colm Doran.
He and his friend Bebhinn Costello, 21, will be voting Yes - something the opinion polls suggest the majority of people will be doing.
"A lot of people think same-sex marriage will interfere with marriage as defined by the church, but I really don't think it will," adds Bebhinn.
The Yes campaign says there are more than 100 areas of the law where civil partnerships fall short of marriage and that the vote is about equality. But No campaigners argue it will deprive adopted kids of a mother and a father.
Members of the Catholic Church say they don't want to alienate any individual or group, but believe marriage between a man and a woman is an institution that is fundamental to human life.
"I don't see why I shouldn't be able to marry my partner," says Colm.
"We need protections if something was to happen to me and know if we were to have children in the future that they would be protected."
Opposition to gay marriage tends to be more noticeable away from the major urban areas and among an older age group.
There's also talk of a "silent no" group, with some people not revealing that they are going to oppose same-sex marriage in the vote.
The theory is backed up in the town of Dundalk, when we meet a woman in her seventies.
She tells us lots of the people she knew who were voting No, wouldn't talk to the media.
John McGurk did speak to us though - he's 74.
"You have to stand up for what you think is right," he explains.
"My point is a happy family is man, woman, children; this is the way we were brought up."
That is a view shared by many Catholics in this historically conservative country.
"I'll be voting No because they want to change the constitution to bring it in - the gays and lesbians have civil partnerships so why do they want to get married?"
A result from the referendum is expected on Saturday and a Yes result could heap further pressure on politicians in Northern Ireland to change the law.