Grand Theft Auto firm sues BBC over Daniel Radcliffe film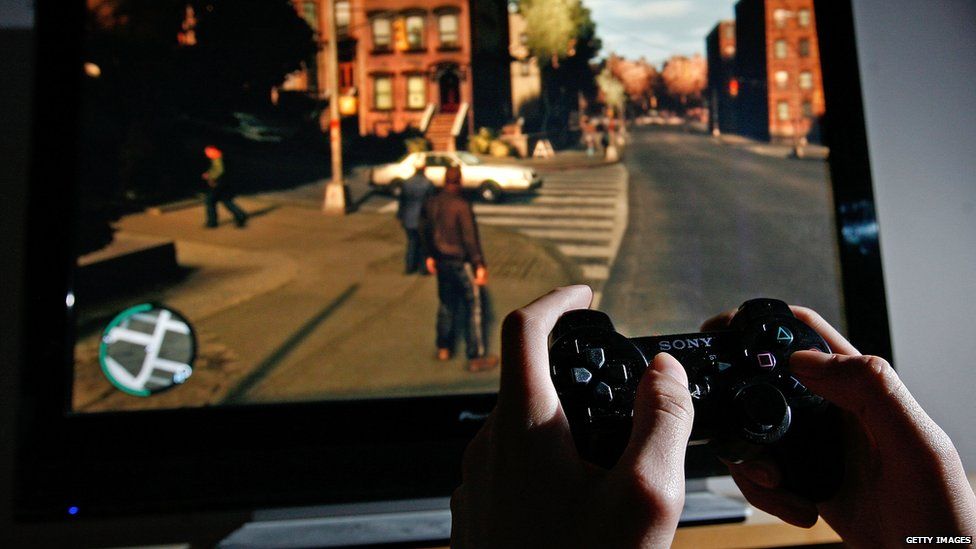 Rockstar Games - maker of Grand Theft Auto - is suing the BBC over a drama called Game Changer.
The film stars Daniel Radcliffe as Sam Houser, the Briton behind the hit computer game series.
It's about the clash between the firm and a US lawyer, Jack Thompson, who wanted to stop the violent games falling into the hands of children.
Edinburgh-based Rockstar Games wants to ensure its "trademarks are not misused".
Mr Thompson believed he could prove a link between playing the games and violent crimes.
He attempted to sue Rockstar on several occasions but the judges ruled against him.
Game Changer is written by James Wood (who is also responsible for Rev), and directed by Owen Harris (who made Black Mirror and Misfits).
Hollywood star Bill Paxton plays Jack Thompson. Filming is already under way with its release scheduled for later this year.
In a statement to ign.com, Rockstar said: "Take-Two Interactive (Rockstar's parent company) has filed [a] suit against the BBC for trademark infringement based on their movie currently titled Game Changer as it relates to Rockstar Games' Grand Theft Auto video game series.
"While holders of the trademarks referenced in the film title and its promotion, Rockstar Games has had no involvement with this project.
"Our goal is to ensure that our trademarks are not misused in the BBC's pursuit of an unofficial depiction of purported events related to Rockstar Games.
"We have attempted multiple times to resolve this matter with the BBC without any meaningful resolution.
"It is our obligation to protect our intellectual property and unfortunately in this case litigation was necessary."
The BBC says it won't "comment on legal matters."
Grand Theft Auto lets players to behave like criminals, hijacking cars and gunning down bystanders, including police officers.
GTA V earned $1bn in its first three days on sale, becoming the fastest selling entertainment product in history.