Miley Cyrus thief gets two years in jail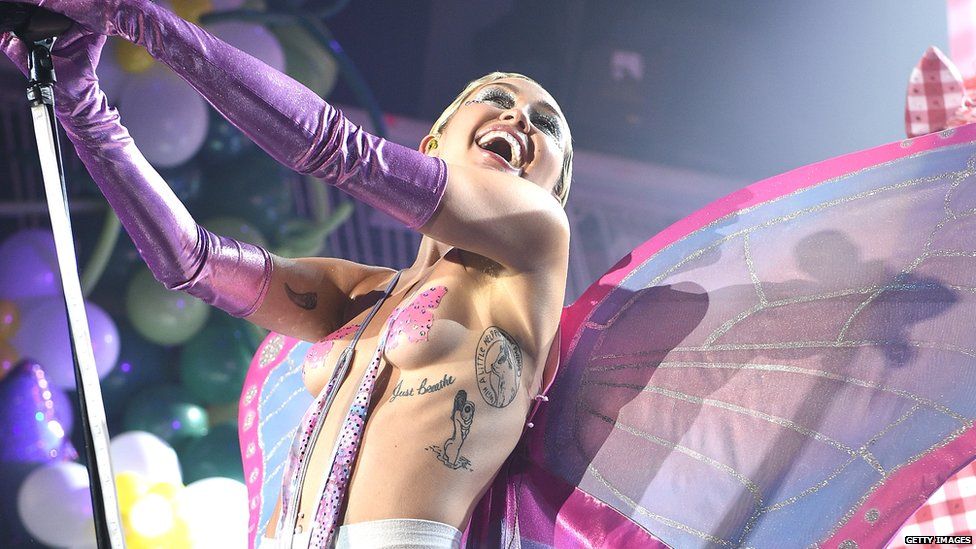 A man convicted of stealing from the home of Miley Cyrus last year has been sentenced to two years in prison.
Rusty Sellner was charged with taking what the prosecutor described as a large amount of personal property from the star and her brother.
The 22-year-old pleaded "no contest" to the case - meaning he neither admitted nor denied it.
Sellner has previous convictions for burglary and evading arrest.
Because Sellner made the deal not to contest the theft allegations, he wasn't tried for further charges of receiving stolen property and so-called grand theft.
He could have faced a maximum sentence of seven years and eight months had he been found guilty of all those charges.
The case was the second in a year involving a break-in at the Cyrus family home in Los Angeles.
An Arizona couple was sentenced to prison after burgling the singer's house in May 2014.
They took clothes, bags, jewellery and a Maserati car that was later found abandoned.
Cyrus has reportedly put the house up for sale. The property was purchased by her parents, country singer Ray Cyrus and Leticia Cyrus in 2007.
It's yours... if you have a spare $6 million,