RuPaul: Miley Cyrus in awe of drag queens
By Steve Holden
Newsbeat reporter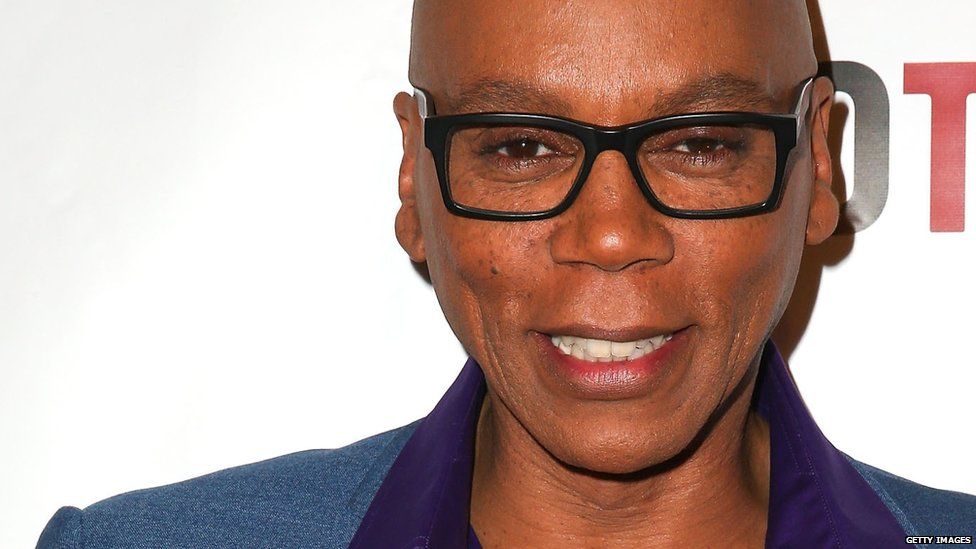 Anyone who's a fan of RuPaul's Drag Race knows the show's guest judges have been getting bigger and bigger each series.
Khloe Kardashian, Ariana Grande and Demi Lovato have all taken part.
It was no different for the season seven finale when Miley Cyrus featured.
"Miley was great," says RuPaul. "The taping of the finale is a long tedious process. She stayed from beginning to end and she was in awe of this thing."
"I mean this is a kid who's grown up in showbusiness and seen everything. For her to be in this situation... it was new for her."
As for guest judges he'd still like to see on the show, he answers immediately.
"Cher. And Dolly Parton."
RuPaul's in the UK to promote all seven series of Drag Race being shown on British TV for the first time.
Up until now it's only been shown on a subscription streaming service.
The finale of the show's seventh season is about to air in the US.
If you've never seen the show, each episode climaxes with the legendary lip-synch, with the two contestants in last place going head to head.
There have been many memorable moments but one sticks out.
"That one lip synch with Alyssa Edwards and Roxxxy Andrews (from season five)," he says.
"Roxxxy removes her wig, only to reveal... another wig! They're lip-synching to Whip My Hair and at one point Alyssa Edwards does a flip and lands in a split on the ground. It's crazy."
RuPaul's Drag Race starts on Tru TV on 1 June at 10pm.