Obama holds climate (and basketball) Q&A on Twitter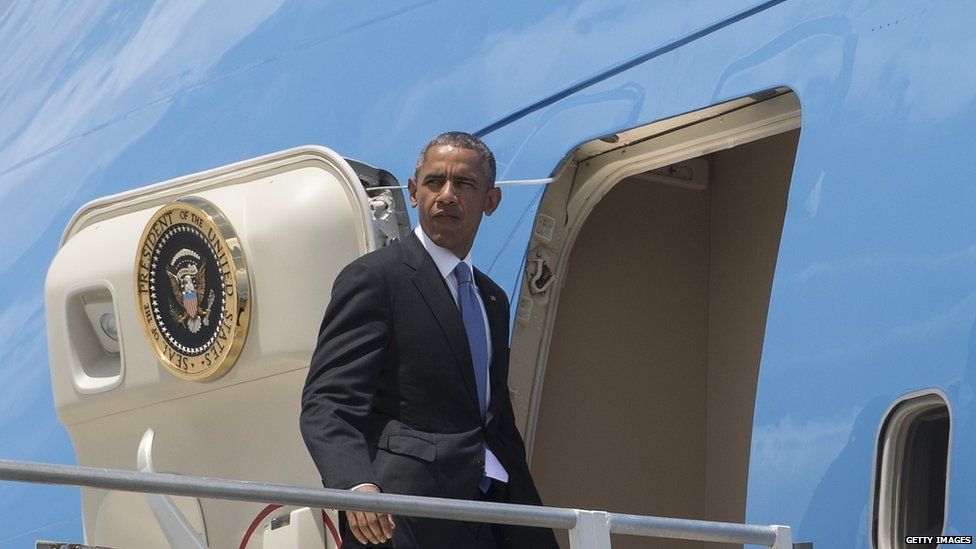 US President Barack Obama's been taking public questions on the environment in a Twitter session.
In the half hour session, via his @Potus account, the President touched on drilling in the arctic, climate change denial and renewable energy, as well as one of his favourite topics, basketball.
The Q&A session came after a day spent touring the National Hurricane Center in Miami, where he admitted big storms were likely to become more of a problem for the US.
The President said that despite being better prepared, "the best scientists in the world are telling us that extreme weather events, like hurricanes, are likely to become more powerful".
Over this week, storms and floods in Texas and Oklahoma have left at least 21 people dead and at least 10 others missing.
Questioned about getting the rest of the US government serious about climate change, Obama wrote: "The science is overwhelming but what will move Congress will be public opinion. Your voices will make them open to facts."
Meanwhile, another user asked about drilling for oil in the arctic, a controversial topic as much of the area is protected in US law. In one of his most lengthy replies, spanning three tweets, the President wrote that "since we can't prevent oil exploration completely in region we're setting the highest possible standards".
He was also asked about how to best educate and inspire young people to take climate change seriously in the future.
The real hot topic of the session, though? Basketball. The President was asked about the NBA Finals and his favourite team, the Chicago Bulls - in particular the firing shortly beforehand of Tom Thibodeau, coach of the Bulls, after five seasons.
"Love thibs and think he did a great job. Sorry to see him go but expect he will be snatched up soon by another team," Obama wrote.