*That* GCSE maths question and the students who tried to answer it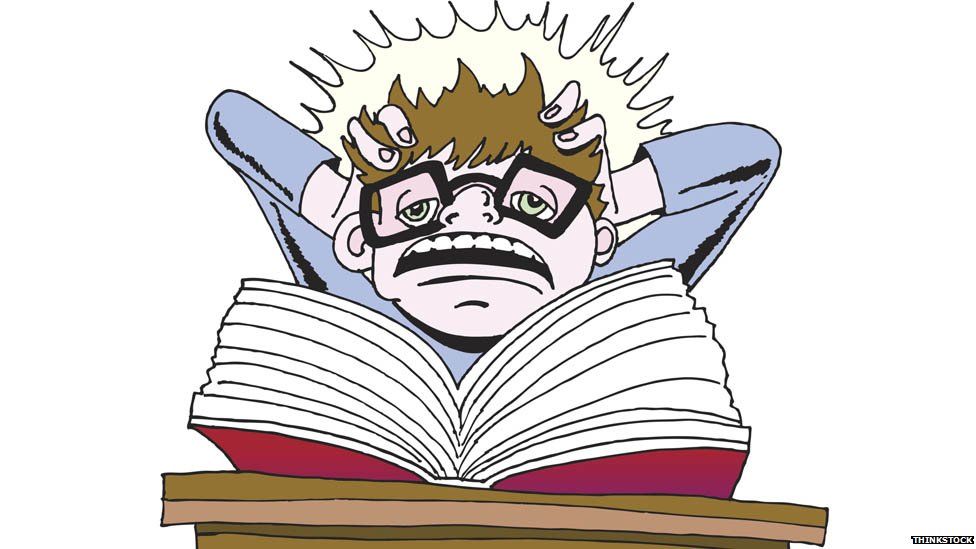 Thousands of students who took the maths paper on Thursday (4 June) suffered that horrible moment when almost nothing you've revised comes up.
And their reactions to the paper have been getting lots of love online.
In particular a question about Hannah eating sweets seemed really difficult.
We've been talking to some of the people who took the exam.
"My class are all predicted A/A*s, but we feel after yesterday's paper we will not get anywhere near it," says Ém, one pupil who sat the test.
"There was one person in the exam hall who was crying their eyes out during the exam."
She wants the exam board to take the toughness of the test into account: "Edexcel need to lower their grade boundaries as this is the case for most people across the country."
Meanwhile, another student from north London, who didn't want to be named, told Newsbeat: "I thought the exam was alright, at first. But the second section was terrible.
"After looking at other people's tweets, I figure I did worse than I thought."
Another student who spoke to Newsbeat anonymously agrees. She says: "I found the exam bearable at the beginning but then it took a sharp turn to maths that was way too hard.
"I can't remember the numbers, but the one about Hannah's sweets in particular made me want to cry."
Meanwhile, Danny tells us: "Because of Hannah and her sweets, I have failed my maths GCSE. And it wasn't helped by Mary's inability to work out how much she can spend on tiles for her conservatory."
In fact the exam was considered so tough, it began to trend worldwide. Some went for a battle good versus evil approach to the test.
Some mocked fictional exam-based character Karl's ability to fundraise.
Who said Milifandom died with the end of the election?
And some simply couldn't see the point.
Many of the pupils we spoke to want the exam to be marked to take its difficulty into account.
Georgina says: "The question involving Hannah's sweets was the most annoying question I have ever seen in a GCSE paper."
She adds: "I think Edexcel want us to be like Einstein. It's crazy, and I hope the exam board lower the grade boundaries because most of the people who took that exam did not know what that question meant."
Edexcel's owner Pearson says it aimed to "test the full range" of abilities.
"Our exam papers are designed by an experienced team of expert teachers with a deep understanding of the subject matter.
"They make sure our papers are set at the appropriate level to test the full range of students' abilities.
"We are grateful for the comments that have been made and will take these into full account when we are marking and awarding the qualification, to ensure that students are treated fairly and get the grades they deserve."
So what about Hannah's sweets?