Women 'don't get GoodFellas' comment causes row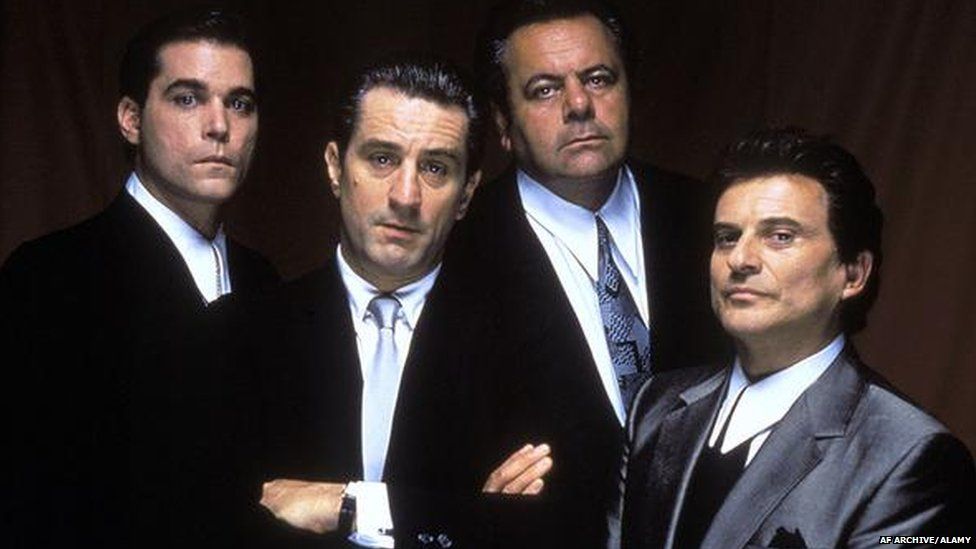 A US newspaper critic who claimed that "women don't get GoodFellas" has caused a row on social media.
The article by Kyle Smith, the New York Post's film critic called women "the sensitivity police" in the article published on Wednesday.
Smith reckons the Martin Scorsese gangster film, is a "boy's movie".
He said: "The wise-guys never work, except occasionally to do something fun like steal a trailer-truck.
The movie, released in 1990, is all about "what guys love above all else: sitting around with the gang, busting each other's balls".
The film shows the characters Henry Hill (Ray Liotta), Jimmy the Gent (Robert De Niro) and Tommy (Joe Pesci) spending most of their time drinking and smoking cigars, playing cards and generally being violent in a gangster world.
Smith said: "They are exactly what guys want to be: lazy but powerful, deadly but funny, tough, unsentimental and devoted above all to their brothers - a small group of guys who will always have your back.
"Women sense that they are irrelevant to this fantasy, and it bothers them."
On the subject matter of the opposite sex, he offered this analysis: "Women (except silent floozies) cannot be present for ball-busting because women are the sensitivity police.
"They get offended, protest that someone's not being fair, refuse to laugh at vicious put-downs.
"In the male fantasy, all of this is unforgivable - too serious, too boring. Deal another hand, pour another drink."
He goes on to describe a female-focused version of the film would be less entertaining and compares the differences between male and female friendship using 1990s TV show Sex and the City to illustrate the point.
"Girls sit around at brunch, they're a tightly knit clique - but their rule is to always be sympathetic and supportive as each describes her problems, usually revolving around the men in her life.
"When guys discuss problems and 'be supportive' it is to keep the laughs coming - to endlessly bust each other's balls."
GoodFellas celebrates its 25 year anniversary next week.