Apple removes games featuring the Confederate flag from App Store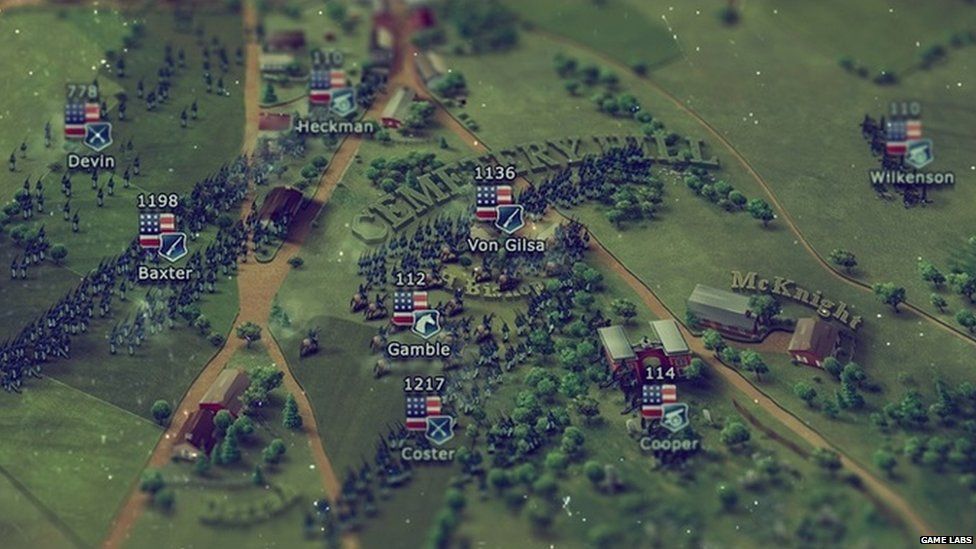 Apple has become the latest retailer to remove products featuring the Confederate flag, after pulling a number of games from the App Store.
Symbols of the Confederacy are being debated in the US after the man accused of killing nine black people in South Carolina was pictured holding the flag.
Amazon, Wal-Mart and Sears have all stopped selling the Confederate flag.
Critics say it's a symbol of racism in southern states in the US.
The flag, a red rectangle marked with a blue cross embedded with white stars, was a symbol of the pro-slavery south during the American Civil War.
"Apple has removed our game from App Store because of usage of the Confederate Flag," Game-Labs, the makers of Ultimate General: Gettysburg wrote on their website.
"We accept Apple's decision and understand that this is a sensitive issue for the American nation."
Game-Labs said their game could be put back on the App Store, if they agreed to remove the flag.
"We believe that all historical art forms: books, movies, or games such as ours, help to learn and understand history, depicting events as they were," they wrote.
"True stories are more important to us than money.
"Therefore we are not going to amend the game's content and Ultimate General: Gettysburg will no longer be available on App Store."
In a statement to Newsbeat, Apple said: "We have removed apps from the App Store that use the Confederate flag in offensive or mean-spirited ways, which is in violation of our guidelines.
"We are not removing apps that display the Confederate flag for educational or historical uses."
Hunted Cow, a game developer based in Scotland, confirmed that Civil War 1862, Civil War 1863, Civil War 1864 and Civil War Gettysburg were removed from the App Store.
"They [the games] will be resubmitted with an earlier confederate flag," they said.
While some people say the flag is a symbol of racism, others argue it's about honouring the Confederate soldiers who gave their lives in America's Civil War which took place between 1861 to 1865.
Dylann Roof, who is accused of the killings at church in Charleston, South Carolina, appeared in photos with the banner on a website linked to his name.
The 21-year-old is charged with nine counts of murder. All of the victims were black.
Warner Bros also says it's stopping the production of toys and replicas of the General Lee, the car from the Dukes of Hazzard, which had the flag on its roof and front licence plate.
Etsy, eBay and Google have all confirmed that they have stopped selling the flag.