The Script's Danny on the next The Voice coach
By Chi Chi Izundu and Nesta McGregor
Newsbeat entertainment reporters at T in the Park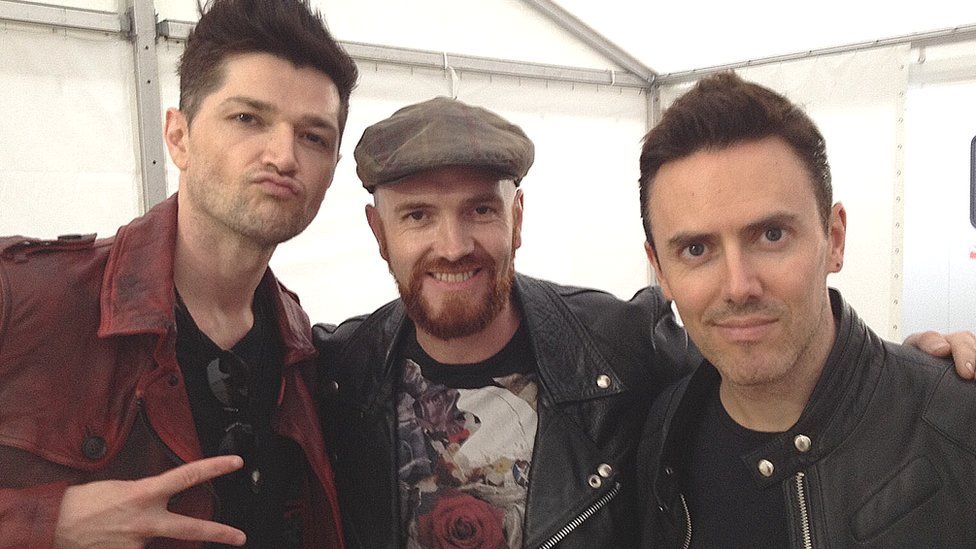 Danny O'Donoghue says he has faith that whoever replaces Rita Ora as a coach on The Voice will do a fantastic job.
The singer was talking to Newsbeat backstage ahead of their performance at T in the Park.
The band have been touring the world with their No Sound Without Silence album.
We caught Danny chatting to Paloma Faith backstage. She's rumoured to be a favourite to replace Rita, backstage.
"It's funny, no matter what I say it always gets in the papers as like 'oh, he's saying this about whatever', but obviously he wishes Rita the best of luck.
"I thought she was great on the show. I don't know, I've heard rumours of Paloma. I've seen her backstage, so I might go and ask her."
Paloma appeared in the first series of The Voice alongside Danny as his guest mentor.
"She helped me on my first year. If anyone remembers, she came on and did a great job. So if anybody gets it, they'll do a great job.
"Of course you've got your heavy hitters, obviously the likes of the Palomas, the Adeles and people like that, but whoever the BBC gets I know they will be great," he added.
The Script performed on the main stage at T in the Park and told Newsbeat ahead of their set that even driving through the site the fans were on good form.
"We've only drove through the crowds and they were able to catch a glimpse of us and they were ravenous," Danny said.
"They were all around us going crazy at the van, so if that's anything to go by then I think today's show is going to be amazing."