Tyler, The Creator is not banned from Australia despite what he thinks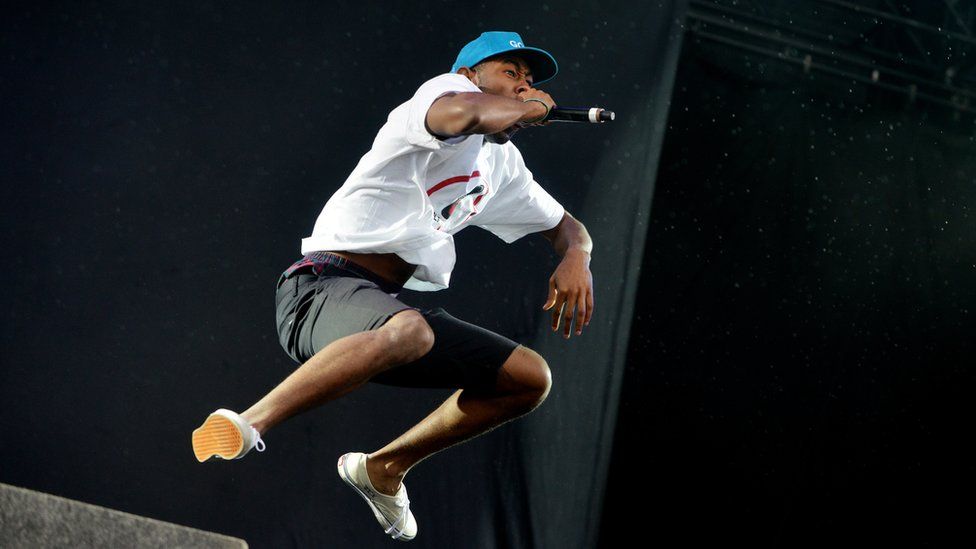 Tyler, The Creator hasn't been banned from entering Australia, according to his own touring company.
The rapper had tweeted to say that a campaign group had successfully stopped him from performing in the country in September.
Feminist organisation Collective Shout is trying to get the Department of Immigration to deny him a visa.
But Tyler's touring company, Frontier Touring, has said that his current application is still open.
In a statement on Facebook, it said: "With respect to media reports that Tyler the Creator's visa has been refused, Frontier would like to advise that this is not the case.
"The department for immigration has raised issues with the visa application but it has not been refused and Frontier will update ticket holders as soon as more information comes to hand."
The row began just over two years ago when Collective Shout attempted to revoke Tyler, The Creator's visa, claiming his lyrics promoted misogyny and violence against women.
Tyler responded by calling campaign organiser Talitha Stone abusive names at his show in 2013, which she attended.
The Collective Shout have started up another campaign this year with an open letter to Australia's immigration minister.
Tyler, whose real name is Tyler Okonma, tweeted Collective Shout director Coralie Alison to "congratulate" her.
Needless to say, Tylers fans were outraged and started to get abusive towards Coralie, making threats and suggesting that they'd found her address.
Those accounts have now been suspended or deleted.