See the world's most 'insane' slides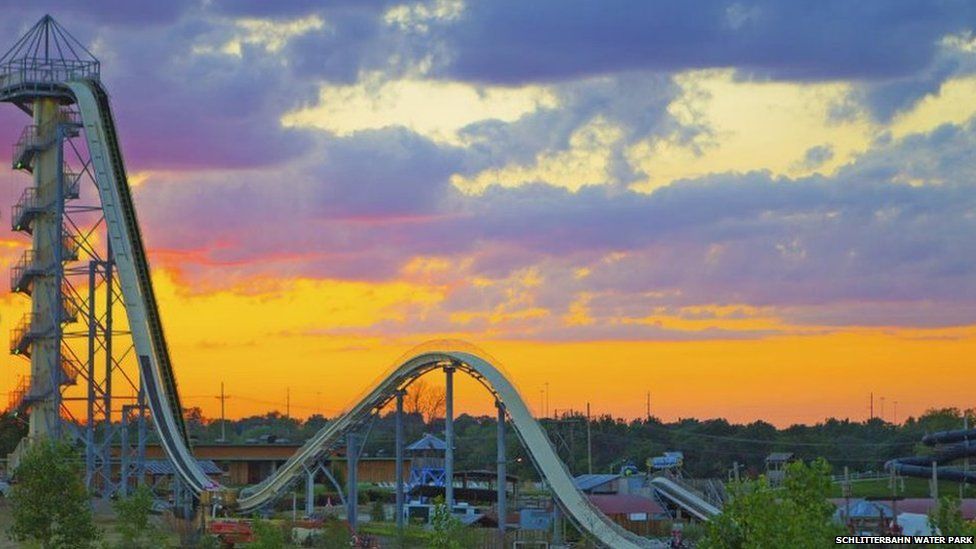 For thrill seekers excited about the "world's tallest and longest" slide, set to open in the UK next year, we look at some other pretty awesome slides.
The new ride in London will be created from the Orbit tower at the Olympic Park. It will take 40 seconds to go down it, with a height of 76m (compare that to an average two storey house at 7m) and a length of 178m.
The Verruckt (literally meaning "insane" in German) at the Schlitterbahn water park in Kansas City is over 51m high with 264 stairs.
The new Olympic slide, due to open in London next year, is part of a commitment to create a legacy after the 2012 games.
A spokesperson from the Queen Elizabeth Olympic Park said: "We are delighted to announce that planning permission has been granted to build the world's tallest and longest tunnel slide from the top of the ArcelorMittal Orbit."
It said plans are now underway with artist Anish Kapoor and structural designer Cecil Balmond.
A similar thing happened in Beijing after the 2008 summer Olympics, the National Aquatics Centre built for the games was transformed into the Water Cube water park, with the Happy Magic Water Cube slide.
The colourful and impressive structure in China looks fairly low-key in terms of thrill seeking though.
Now, let's compare that to the Insano (there's that word again) in Brazil which in 2012 was officially the world's tallest water slide.
The height is the same as a 14-storey building, at 41m, and takes four seconds to complete.
A little bit closer to home in the UK, a few temporary slides have been set up around the country.
Last week, there was a three-lane, 150m inflatable set up at the Alexandra Palace Summer Festival on 25 July in aid of Cancer Research UK's Kids and Teens fundraising campaign.
Also, a company called Slide the City is on a UK tour of a 300m long water chute.
Other photos of eye-watering slides...