Gaming needs to do a 'better job' at recruiting women
By Steffan Powell
Newsbeat reporter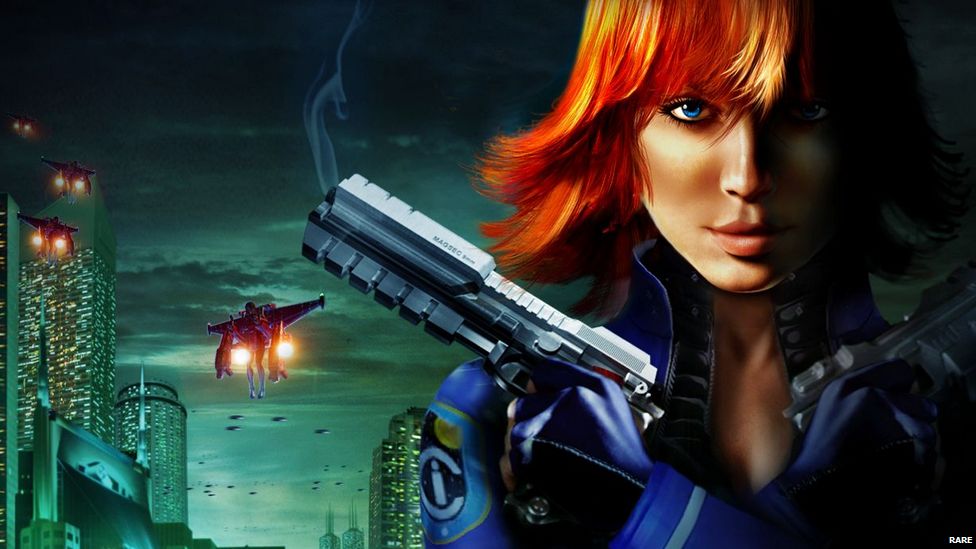 More women should be working in UK gaming, says one of the industry's top bosses.
Craig Duncan, studio head of Rare, says the industry "needs to do a better job at getting a mix of age and gender in our teams".
His 30-year-old firm made classics such as Banjo Kazooie, Perfect Dark and Viva Pinata.
"The more diverse culture we have as a studio the better games we produce for everyone," he told Newsbeat.
In the past, gaming has been dominated by white men.
The role of women in the industry has been in the headlines over the past year since the GamerGate controversy.
Craig reckons schools are the place to start to rid gaming of its masculine reputation.
"We know games are played by every gender, age, background and ethnicity and we know games teams don't have that make up.
"Wherever possible our job as an industry is to go into schools and speak to young people to inspire them.
"I think when you get to university age a lot of people have already opted into what they want to study.
"If you take a computer science degree or a game development degree, if there are a 100 people on that course and 90 are male then that influences our talent pool and who [we're] going to hire."
Gaming is not the only industry that wants to broaden the diversity of people who work in it, some police forces and big companies have been trying to do something similar as well.
No-one in gaming is promising women-only recruitment drives just yet, as has been the case in other fields.
For now Craig is focusing on promoting the industry as a cool place to work for everyone, whatever gender or background.
"Something like Minecraft, for example, does a phenomenal job of getting young gamers at 10, 11, 12 thinking about creating games and opens up possibilities.
"We're definitely doing a better job at promoting the games industry, but I still don't think we do enough.
"We need to continue to show it's a fantastic industry to work in."