Soldier wins £13.2m after gambling 25p online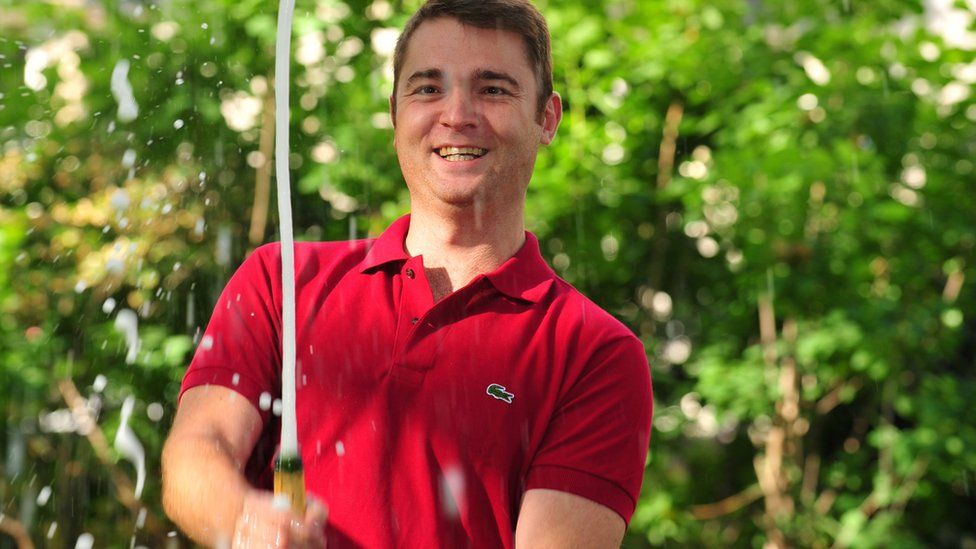 British soldier Jon Heywood has become an overnight multi-millionaire after betting 25p.
The 26-year-old who toured Afghanistan won his fortune in an online casino and kept his win quiet for three days. He even went to work the following day.
He said: "I couldn't believe that I'd won all this money at the time - and it still hasn't sunk in. It's amazing.
"The first thing I will l spend it on is the best possible medical treatment for my dad."
His father is waiting for a heart and lung transplant.
"Family comes first and I'd give all this money back for him to be healthy again," Jon, from Cheshire, said.
It could be a world record for the largest jackpot payout in an online slot machine game.
The current pound to euro exchange rate suggests Jon's win has beaten a 2013 record 17,861,813 euros in Finland.
What's one of the first thing Jon's going to buy with his money?
"I'm trying not to get carried away and I really don't know what else I'm going to buy with the money," he said.
"Apart from a yellow Bentley Continental GT.
"I never even dreamed of driving a Bentley, let alone owning one. I've got a Fiat Punto at the moment."
The huge win from Betway.com will also allow Jon to pay for a Mediterranean cruise for his relatives.
If you'd like support and information on gambling addiction you can visit GamCare.