Justin Bieber pays tribute to friend killed in the Paris attacks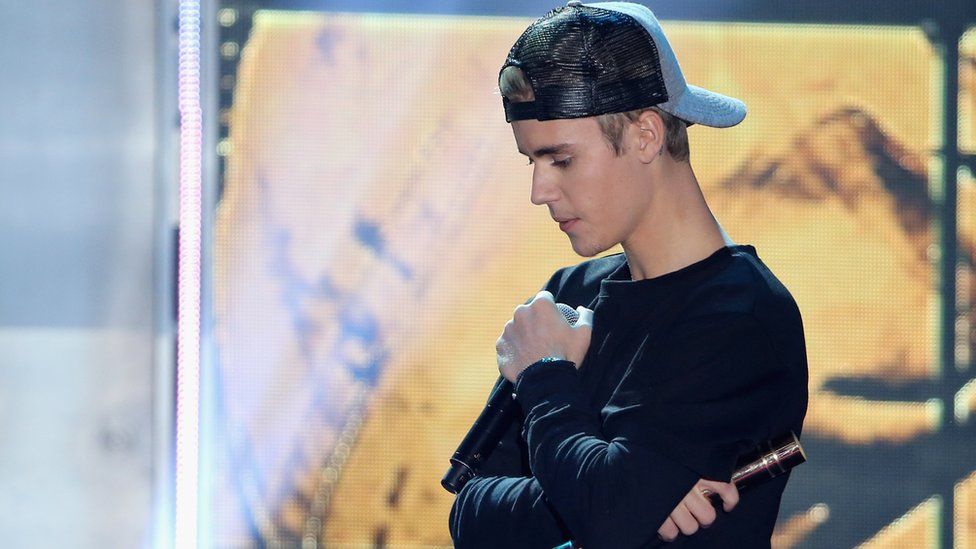 Justin Bieber has posted a tribute to the victims of the Paris attacks, including a friend who was killed in the shootings.
Thomas Ayad worked for Universal Music and was part of the singer's team.
He was one of the 89 victims murdered in the assault on the Bataclan theatre, where fans were watching the Eagles of Death Metal.
Justin Bieber said: "Still thinking about Paris and my friend Thomas that we lost in the tragedy."
On Friday night, the singer broke down in tears during a live show as he and thousands of fans paid tribute to the victims. He then left the stage.
The chairman of the Universal Music Group, Lucian Grange has put out a statement, talking about the murder of Thomas Ayad.
"We have confirmed that Thomas Ayad, an international product manager for Mercury Records lost his life in the attack on the theatre. This is an unspeakably appalling tragedy."
Metallica have also paid tribute to him on their Facebook page.
They said: "We had great fortune to work with Thomas Ayad at Universal Music France for the past eight years and while Thomas had the official title of being our 'project manager,' we knew him as a member of our Metallica family, a fan, a friend... and a warm, helpful, supportive familiar face each time we visited France.
"Friday we lost Thomas, at the Bataclan theatre, in a way that none of us can begin to comprehend.
"Our thoughts are with Thomas' friends, family, co-workers and all Parisians during these very difficult times."