Tinder co-creator Sean Rad's interview fail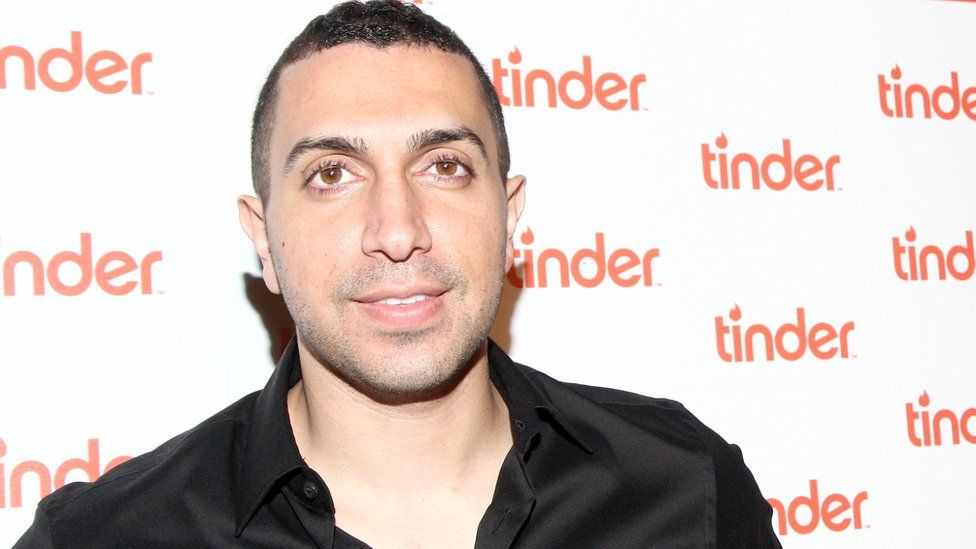 The company behind Tinder is trying to distance itself from a co-creator of the dating app after a poorly-timed interview.
He was trying to find the term which means being attracted to intelligent people.
But then he said: "What's the word? I want to say 'sodomy'?"
Sodomy is a word used to describe anal sex.
The word Rad was trying to say was sapiosexual, which describes someone who finds intelligence the most sexually attractive feature.
His comments were published a day before Tinder's parent company began publicly trading.
Here is why that's really not good
There was quite a bit of ridicule on social media. And that's why the timing is particularly bad.
Rad is Tinder's co-founder and CEO, but the dating app is owned by IAC's Match group, which also owns Match.com.
This week Match.com put its shares on sale on the New York Stock exchange.
This is known as an initial public offering (IPO) and it is a big moment for a company because people are able to buy shares and own a small part of the business for the first time.
However in the run-up to an IPO there are strict rules about what public statements a company can make.
And that is where Rad comes back in. He did not seem to be aware of that "quiet period" - or if he was he did not obey it.
So this is how the interview panned out.
He revealed he was "addicted" to Tinder and claimed a "really, really famous supermodel" had been "begging him for sex", but that he turned her down.
He said: "She's one of the most beautiful women I've ever seen but it doesn't mean that I want to rip her clothes off and have sex with her.
"I don't care if someone is a model. Really. It sounds clichéd and almost totally unbelievable for a guy to say this, but it's true. I need an intellectual challenge."
He went further and this is when the apparent word error occurred.
"Apparently there's a term for someone who gets turned on by intellectual stuff. You know, just talking. What's the word? I want to say 'sodomy'?"
When he was questioned about this, Rad looks up the definition of "sodomy" on his phone and pointed out that was not what he meant.
After this, Match Group, Inc. filed a document with the US Securities and Exchange Commission writing off Rad's interview.
It said the article had not been approved, condoned or reviewed and that Mr Rad was "not a director or executive officer of the company and was not authorised to make statements on behalf of the company".
Rad came up with the concept for Tinder with a group including a friend he had known since he was 14.
He said the idea of swiping for "matches" came from the fact that "no matter who you are, you feel more comfortable approaching somebody if you know they want you to approach them."
The app launched to the public in 2012.
Tinder doesn't release user numbers but says 26 million matches are made every day with more than eight billion matches made since it launched in 2012.
Newsbeat has contacted Sean Rad for comment and awaits his reply.