David Haye: I suffered low periods while retired from boxing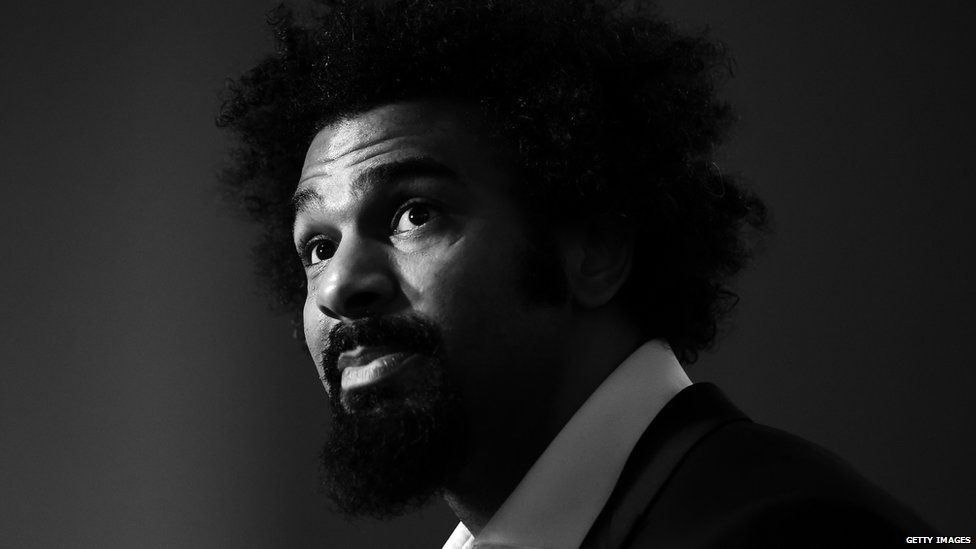 Former heavyweight world champion David Haye admits that he suffered low periods while retired from boxing.
The 35-year-old will make his return to boxing against Australian Mark de Mori at London's O2 Arena on 16 January.
Haye hasn't fought since he stopped fellow British boxer Dereck Chisora in 2012.
And the reason why he's back isn't because he got bored of watching Jeremy Kyle in his boxer shorts at home. "No - I've been working," he says.
"My whole plan was that I've never given up hope."
The boxer was advised to retire after major shoulder surgery in 2013. Before that he had to cancel his fight against Tyson Fury.
"Times have got quite low," he admits. "Having an operation as serious as I did, you start questioning yourself.
"You're in a cast for six months, you can't jog, you can't do any form of exercise. It really does get you down.
"But I kept focused and kept my dream on track and here we are.
"I'm training harder now than I did do for any other fights and I'm injury free, which is a real rarity."
Newsbeat also asked the 35-year-old about Tyson Fury's suggestions to make doping legal in sport so it becomes a level playing field.
He doesn't think boxing has a problem though.
"I believe that Tyson Fury says anything to get headlines," he says. "He will say anything to try to get into the papers. I take everything with a pinch of salt."
Haye also says that Fury needs to concentrate on his fight against world title against Wladimir Klitschko in Germany on Saturday.
"He can say anything he wants in the lead up to [the fight] but the bottom line is, when that first bell rings he's going to have to go and fight Wladimir Klitschko."
He says he doesn't fancy Fury's chances.
"I think he's got a one in 20 shot and that's being generous."