Newsbeat's guide to owning your own home (before you're old)
By Rick Kelsey
Newsbeat reporter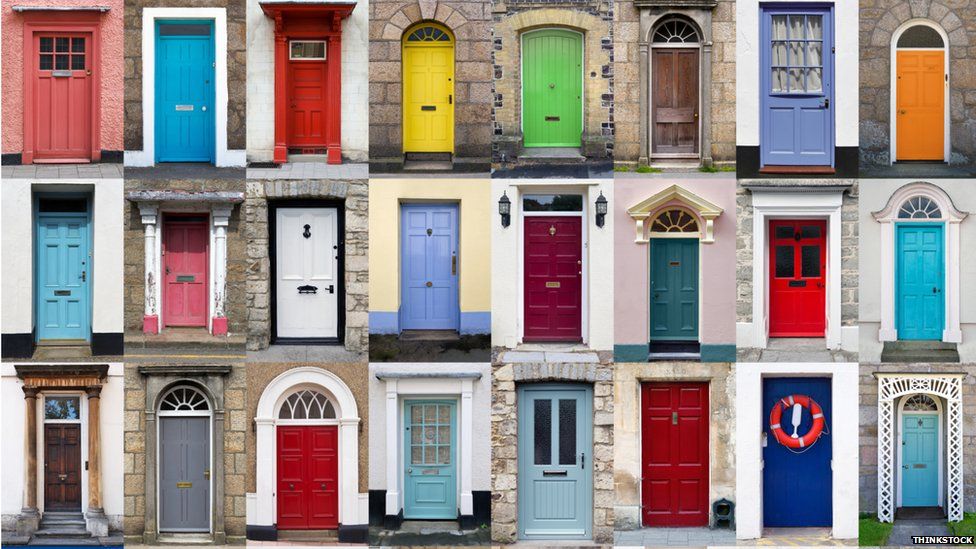 Buying your own house might not be on your immediate to do list, but for many it's a life goal.
How you achieve it (while you're still young) involves lots of planning and raising cash. The average first-time buyer is now over 30.
From deposits to stamp duty and strange fees you never knew about, there is lots to get your head around.
Follow these tips if you want to buy your own place sooner rather than later.
At the moment, the minimum you need to save is around 5% of a property.
So if you want to buy an average-priced house in the UK, that costs around £196,000 - so you'll need close to a £10,000 deposit.
Saving for a deposit often involves parents. Some studies suggest more than 50% get help that way but if that's not an option for you, sacrifices must be made.
Moving back in with your parents might not sound like the freedom you want, but the money you save on rent can go towards a deposit.
Six things to do when buying your own home
Once you've decided whether you're buying with a mate, your partner or on your own, the buying process itself begins.
The average time from having an offer accepted to getting the keys is between six and 10 weeks.
Unless you're minted, you'll need a mortgage. This is basically a big loan from a bank that you'll be paying back in chunks through your life.
Speak to a mortgage adviser and aim to get yourself what is called a "mortgage in principle".
This agreement with your bank shows estate agents that you are serious and you have the means to buy.
It will also put you ahead - if someone else without this bit of paper puts in a similar offer on a house.
Mortgage advisers are often free and get their fee from a lender for delivering the business.
Explain your circumstances to them and pick a mortgage "product" - this is the type of loan you'll be taking out.
The most common mortgages are either fixed rate or tracker products.
Fixed rate mean you agree a rate of interest that stays fixed for a number of years.
This allows your monthly payments to remain the same throughout - easy to budget for.
Tracker mortgages mean payments could go up or down depending on interest rates set by the Bank of England.
They are often a little cheaper to start off, but can be unpredictable if rates later rise.
Tip: Work out if the fees that come with the mortgage actually make others cheaper. And if you are coming into some cash in the future are there any early repayment fees?
2. Find out how much you can borrow
It used to be the case that buyers could borrow up to five times their annual salary.
Tighter rules mean that banks and building societies need to look at what the person can truly afford to pay each month.
So these days you'll be asked about your personal spending.
This can even include questions about your drinking habits and how much you spend on the gym.
Tip: The bigger your deposit the better your mortgage deal, so the smaller the monthly payment.
3. Check your credit rating
The banks will look at your ability to repay what they are handing out.
You should make sure you've been repaying credit cards and that you've joined the electoral roll - a database of everyone eligible to vote.
It's best to get a copy of your credit report and fix any "black marks".
You can do this for a few pounds from the main credit reference agencies: Experian, Equifax and Call Credit.
Tip: If you have an unused credit card or store card that sits in a draw somewhere, cancel them. They bring down your rating and therefore what you can borrow.
4. Have the stamp duty cash ready to go
Once you've picked your dream first house you may have to pay stamp duty.
You pay this to your solicitor within 30 days of "completion" - that's when your purchase has been completed, sealed and signed.
On a house worth £200,000 you'll have to pay £1,500 and that goes up steeply for houses valued above £250,000.
A solicitor transfers the legal title of a property from one person to another.
They do searches with local authorities to check any work on the property has been carried out with proper agreements.
Checks are also made for insurance claims made on the property's basic structure, stuff like the foundations and walls.
Their legal fees vary from £400 to around £1,500.
Tip: Ask in advance how much the solicitor's rough costs will be. Be wary of taking an estate agent's solicitor - they are likely to have a referral fee and cost you more.
6. Once you've picked a house get a survey done
A survey is a check on the property to make sure it's solid and sound to live in.
If a property is old or had work done on it, you may want a full structural survey.
A survey is often combined with a valuation and it's organised through your mortgage provider.
Tip: Visit the property with someone else as they might notice things you don't. Try to visit at different times of the day to see things you may have missed first time.
When the sale is with the solicitor, keep in contact weekly to see if there is anything you can do to help speed the process up.
It's worth personally contacting the person you're buying from to build a good relationship - this helps when it comes to actually loading the van and co-ordinating move day.