Dear world leaders... Young typhoon survivor's message on climate change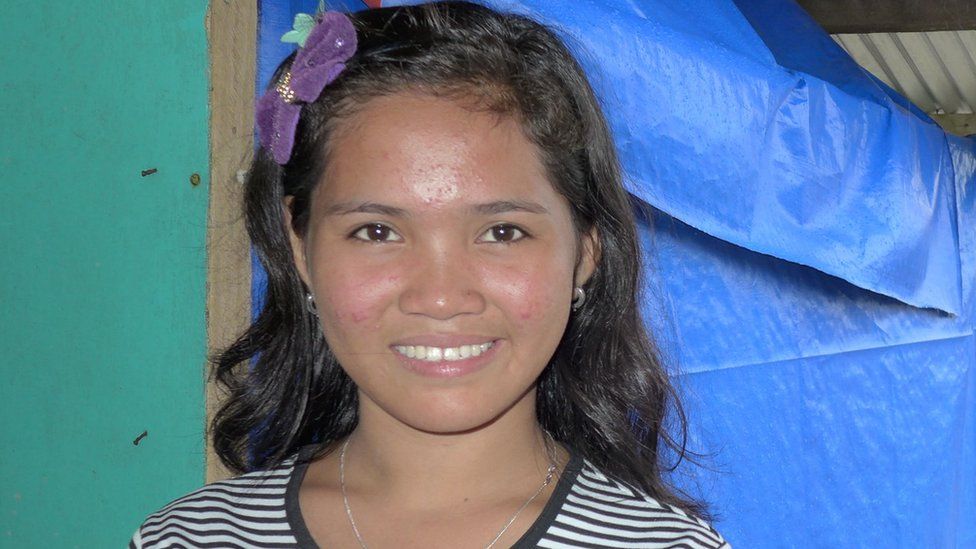 They're looking for global solutions for how to tackle the problem. It's been taking place every year since 1992.
Eighteen-year-old Marinel from the Philippines is one of the young activists addressing the conference.
She's been there as part of a youth delegation organised by child rights organisation Plan International.
Via Newsbeat, she's written an open letter to governments around the world.
I'm Marinel and I survived one of the biggest tragedies the Philippines has ever experienced: Typhoon Haiyan.
I was 16-years-old when it happened. I witnessed how hard life is after such a disaster.
I can still hear the weeping of children nearby and the elders' prayers for help. We had to sleep under the rain in our house without walls. I had to eat spoilt food and drink dirty water. The phones were down for weeks.
Our place was isolated for days because it had been reported no-one in our village had survived. Our relatives and friends desperately tried to reach us but couldn't get through.
They thought that we were all dead.
Our house was destroyed and our belongings were washed out by the water.
All my books, clothes, my school uniform and also my hidden wealth - my school medals, certificates and books.
After Haiyan I wondered if life would ever be the same again and if I would be able to continue my studies since our school was also damaged.
Some of our relatives and a friend of mine died. We celebrated Christmas and New Year in darkness since electricity came back only six months after Haiyan.
'I start shaking whenever the wind and rain get stronger'
But then classes started again. We shared between us the few books left and our teachers recycled what they had.
Some of my schoolmates dropped out and started working to help their families so they could build their houses again.
A year later, while we were still trying to repair our homes, another super-typhoon came: Typhoon Hagupit.
It once again destroyed all the things that were already fixed. People panicked.
Again I asked myself what the future is going to be like. I used to like the ocean; now I'm afraid of it. I start shaking whenever the wind and the rain get stronger.
Although Typhoon Haiyan is not considered an effect of climate change, it was enhanced by it.
The warming of the ocean surface causes typhoons to grow stronger and to hit more often. Climate change is definitely not an idea but a harsh reality in the Philippines - and the danger is growing.
The concentration of carbon dioxide in the atmosphere now is the strongest ever measured - and scientists are clear that this is man-made.
If we carry on like this, I fear that global warming will be irreversible.
The ocean levels will rise and disasters will be a daily occurrence with catastrophic consequences for vulnerable and poor countries like the Philippines.
You, as leaders in your respective countries have the power to lessen the impacts of climate change!
As the poet said: "What concerns everyone can only be resolved by everyone."
We in the Philippines are experiencing massive impacts even if we are just contributing a little bit to increasing greenhouse gases.
We have to do something. We can't solve this problem alone. But you have the capacity to take action.
So please think about us, think about the coming generations who will suffer because you did not make decisions in time.
People say children and youth are the hope of a nation. That's why I am now taking this opportunity to raise my voice for young people in the Philippines and other vulnerable countries.
We are the ones who will live with the consequences of the actions that you will take during this historical Climate Summit in Paris!
You must find an agreement now to cut the CO2 emissions. This is the point of no return.
Hoping for your good hearts to listen.