Why Spurs fans should be supporting Arsenal tonight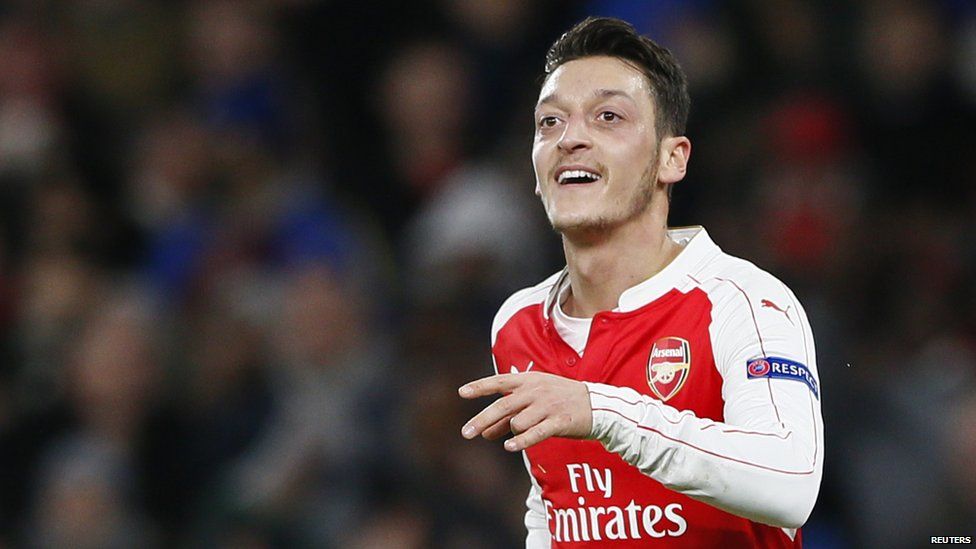 The rivalry between Arsenal and Tottenham is bitterly fierce.
Supporters despise one another - but should Spurs fans cast aside those negative feelings and cheer on the Gunners in their crucial Champions League match against Olympiakos?
Sounds strange but a defeat for Arsene Wenger's men could actually harm Tottenham's future chances of playing in Europe's elite competition.
It's all to do with something called the coefficient.
The coefficient is the scoring system Uefa uses to decide how many European places each domestic league gets.
It's also used to determine seedings for the draws.
At the moment the Premier League gets four Champions League spots but this could all change.
If Arsenal and Chelsea follow Manchester United's miserable lead and crash out at the group stage of this year's competition, Uefa could well strip English clubs of a spot, reducing their allocation to three.
That would make it harder for every Premier League club to qualify for the competition in the future.
Points are awarded to teams for qualifying for either the Champions League or Europa League and then for each knockout round they negotiate.
The coefficient is then calculated by dividing the number of points clubs gain, by the number of teams representing a country.
So this season the collective scores of Manchester United, Arsenal, Chelsea, Manchester City, Tottenham, Liverpool, Southampton and West Ham, will be added up and divided by eight to give the Premier League it's score.
So why is this a problem?
The coefficient rankings are calculated over a five-year period.
The Premier League currently is third in the points table, behind Germany's Bundesliga and Spain's La Liga.
The top three countries get four Champions League spots, but the fourth only gets three, a spot currently held by Italy's Serie A.
English clubs have been performing pretty woefully for the past few seasons, compared to the rising stock of the Italians.
Last year Fiorentina and Napoli reach the Europa League semis and Juventus went on a run to the Champions League final.
A repeat of that kind of performance, coupled with three of England's four teams crashing out at the group stage of the Champions League this season and the Premier League could kiss goodbye to their fourth place.
Nothing will change next season whatever happens but the spots for the following year are up for grabs.
Spain lead the way on 92.71 points, with Germany in second with 72.89.
England currently hold third spot with 69.91 points, though Italy are just 3.25 points behind.
Elsewhere Scotland are down in 25th spot with one Champions League space up for grabs.