James Deen 'baffled' by rape claims after co-stars accuse him of sexual abuse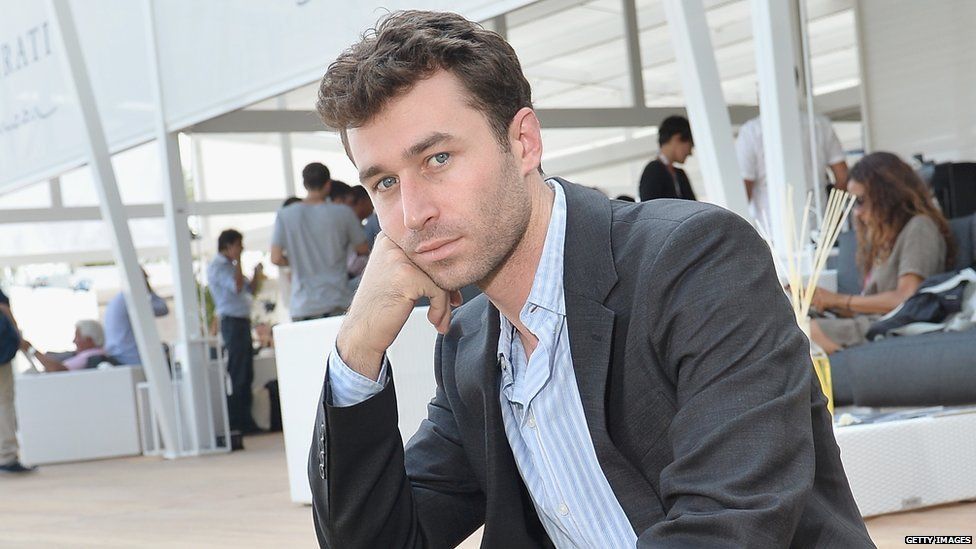 James Deen says he's "baffled" by claims that he raped several co-stars.
In an interview with the Daily Beast, he said he didn't know why the original claim had been made by his ex.
"I can't speak of her reasoning or motivations," he said. "What I do know is that Stoya and I did not have a clean break up."
In total, nine women have now come forward claiming that James Deen sexually abused or attacked them.
Tori Lux wrote an online essay setting out her allegations, while Ashley Fires, Amber Rayne, Kora Peters, "TM", Nicki Blue, Joanna Angel and former Celebrity Big Brother contestant Farrah Abraham have all come forward in the past fortnight.
James Deen says allegations that he hit Tori Lux while straddling her chest are false.
"I can safely say that did not happen," he said. "All of the accusations are from either ex-girlfriends or events that happened on set.
"I always try to take responsibility for my actions and apologise when needed."
James Deen has been labelled as the Tom Cruise of porn by some in the industry.
He also has a big female following but has annoyed people in the past with jokes about rape.
He admits having a dark sense of humour but says that doesn't make him a rapist.
"I think that finding humour in horror is a coping mechanism I used it to accept that terrible things happen in the world," he said.
"It doesn't mean I condone negative behaviour. I don't condone prejudice.
"I operate outside of the overly-PC public world we live in. I'm not PC. But making a rape joke does not make one a rapist."
Despite denying the claims, James Deen has been dropped by a number of the companies which make and distribute his films.
He's also stepped down as a board member of the Adult Performer Advocacy Committee, which works to improve the experiences of adult performers.
The 29-year-old actor, who starred with Lindsay Lohan in the 2013 film The Canyons, went out with porn star Joanna Angel for six years before breaking up with her in 2011.
He says claims made by her that he held her head underwater while filming a sex scene until "she thought she was going to die" are exaggerated and inaccurate.
"I will absolutely admit to being an emotionally insensitive boyfriend," he said.
"I will admit to being immature. I will admit to being an overall jerk. I have publicly apologised many times and I will continue to do so."
James Deen finished his interview by saying no-one has gone to the police with any claims against him or filed any lawsuits (court cases).
"I'm in porn, and when you take porn activity into polite society it sounds really twisted," he said.
"The media needs stories and I can see how this is one hell of a story.
"I want to remind people that I am not the subject of any lawsuits, I am not under criminal investigation, and at this moment I have no intention of filing defamation suits against false accusations."