On board Taylor Swift's private jet with OMI
By Sinead Garvan
Newsbeat music reporter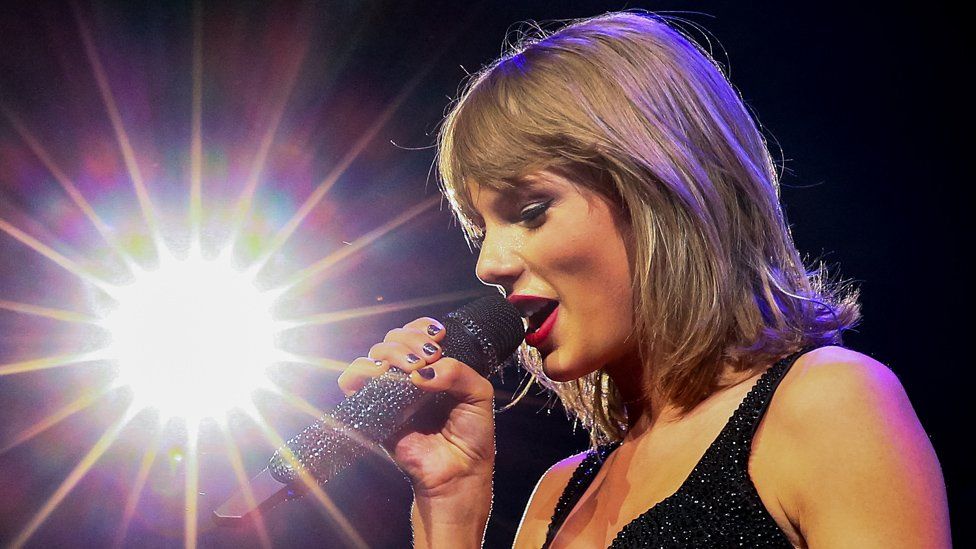 Ever wondered what it's like on board Taylor Swift's private jet? Wonder no more as we have a first hand account from OMI.
The Cheerleader singer got a lift from San Diego to the MTV Video Music Awards in LA on her plane.
It's after she brought him on stage as part of her 1989 tour.
"Wooden finish, leather, the whole works," OMI tells Newsbeat, describing the interior of Taylor's jet.
"It was very comfortable, the ambience was very good."
He wasn't entirely sure how many people would fit on the jet but he thought "not too many, as it is a very comfortable space".
And as for the catering on board, he felt it wasn't polite to ask for anything.
"It was a very short trip, San Diego to LA, so it would look pretty bad me asking for anything," he explains.
"It would be like, 'Why didn't you eat before at your house?'"
So they must be very good friends now he has been on the jet, right?
"She's a real person, I got the chance to have a conversation with her, she is so down to earth," he says.
OMI was one of a number of guest stars Taylor welcomed to the stage during her recent tour.
"You know performing with her was a major honour, it was a blast. I had fun and I really appreciated the gesture," he says.
That invite was off the back of the huge success of his track Cheerleader which spent four weeks at number one in the summer.
The song was eight years in the making but he says he "wouldn't trade that journey for anything in the world".
Omi spoke to Newsbeat at the BBC Music Awards, where he was nominated for Song of The Year.
"This has been an amazing year and I really want to take this time to reflect.
"When you get recognition for your work it should mean a lot.