Rachel Dolezal: I lost three-quarters of my friends after 'black' row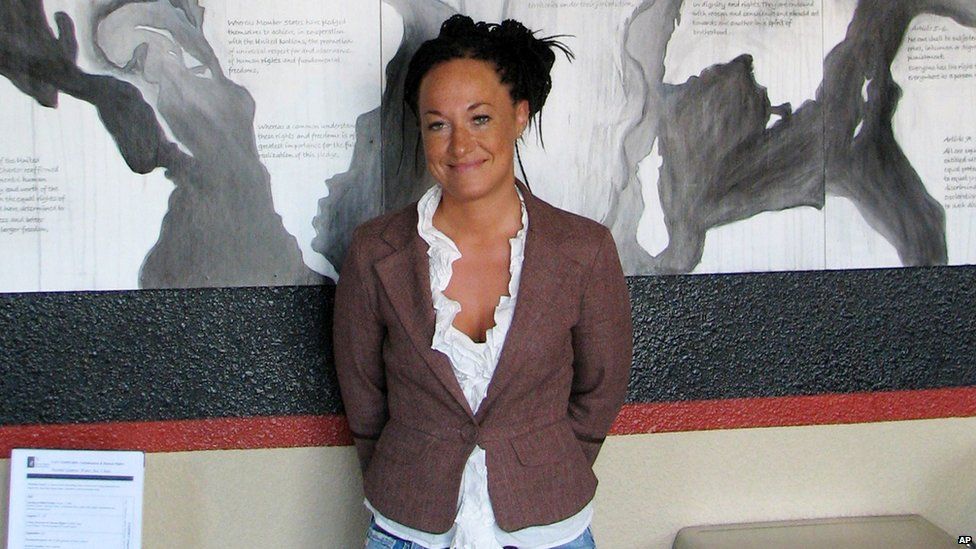 Rachel Dolezal, the white woman who pretended to be black for years, says she's lost most of her friends.
In June her biological parents told media in the US that she was their daughter.
Dolezal, 38, had adopted a series of African-American "dads" and introduced people to her black son, who turned out to be her brother.
"It was really hard," she said. "I lost three-quarters of my friends. I had friends on Facebook sharing my photos with news sources."
The campaigner, who gradually changed her appearance using spray tans and creams, was forced out of her job as a university lecturer in the US state of Washington.
Dolezal also lost her prominent role as a race rights activist.
She says the six months since she was confronted by a local news reporter, after a tip-off from her parents, have been terrible.
"It got so out of hand, I had to close in really tight, have a small circle. Also to protect my kids.
"People were sending text messages, 'Tell your mom to kill herself and do the world a favour.'"
Dolezal was criticised for talking about what it was like to grow up being a black person in the US.
She believes the only thing that matters is what a person identifies as.
"Do we ask women why they airbrush freckles on themselves or why they change their noses? We don't ask if somebody's boobs are real or not.
"I do my hair and my make-up and everything according to how I feel. I'm beautiful. Sometimes I use a spray bronzer, sometimes I don't."
In response Rachel Dolezal told the newspaper it was a gradual change and she now intends to rebuild her life.