What Years & Years got up to this year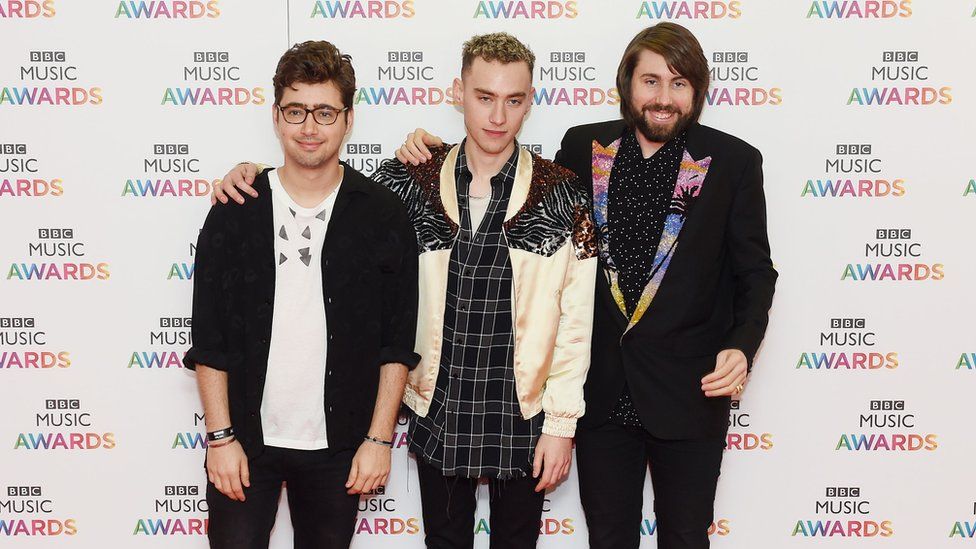 This time last year, you might have recognised Years & Years frontman Olly Alexander from various acting roles.
But by their own admission, no-one had heard of his music project with Emre Turkmen and Mikey Goldsworthy.
Then the electronic trio topped the Sound of 2015 list, featuring acts the music industry think will be big in the coming 12 months.
From then on, it was one incredible moment after another. "It was immense right?" says Alexander.
"We went from being basically no-one, to people talking about us.
"It [the Sound of 2015] gave us a massive platform and we were so grateful we could take that opportunity.
"It was lucky we had King lined up, I think."
The music that followed certainly justified the hype and provided many highlights for the trio.
Years & Years' debut album, Communion, was released in July and was at the top of the charts for two weeks.
"One of my highlights was playing Shepherd's Bush Empire," Turkmen says.
"I've seen bands there and Brixton Academy growing up. I saw The Cardigans and I saw Radiohead and both times they left a really big impression on me.
"You never really think you will be on the other end."
"I saw Limp Bizkit at Brixton which was great," adds Goldsworthy.
"So that is why it is crazy, I was shocked that we sold out Brixton and when you walk out there, my mum was upstairs, it was nuts."
Years & Years have had some surreal moments too.
"I met Tom Jones," says Turkmen proudly, while getting a tweet from former Spice Girl Mel C was the "dream" for Alexander.
Katy Perry expressed her love for them on Twitter and then they got to meet her when they played in New York.
"But also we sold out a venue in New York which is a nice brag," adds Goldsworthy. "That was weird. I didn't think anyone would know who we were."
"We saw Gary Barlow get into a van," Turkmen recalls.
"Taylor Swift touched me, well it was a hug," adds Alexander, as they list off all the surreal moments of 2015.
"We saw a man walking a pig in Austin, that really left an impression."
Next year will see plenty more live dates for the band, including a gig at Wembley Arena and a tour of the US.