Where Jose Mourinho can't go manage next after being sacked by Chelsea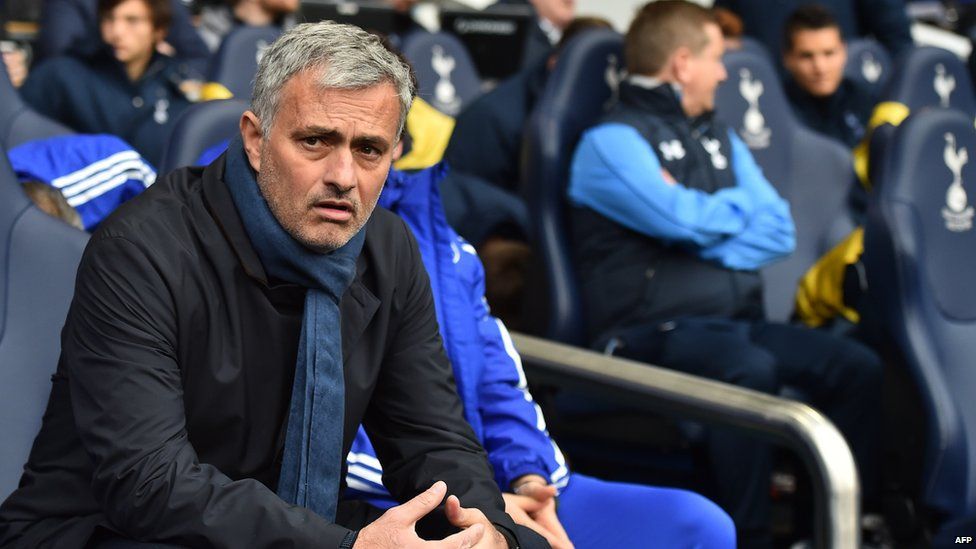 Nine losses after 16 games, one point from the relegation zone - not even the "special one" could escape stats like that.
Two and a half years into his second spell at Chelsea, Jose Mourinho has been sacked by the club he's enjoyed so much success at.
As a manager he's won some of the top prizes in the club game and he's not likely to sit still.
However, it's fair to say Jose divides opinions.
His working style has very much been arrive, overhaul, be outspoken, and then often leave in a bitter exit.
Despite all of the silverware, there are many employers which would rather not have the Portuguese, and we've looked at some...
At the time of his departure in 2013, Real Madrid president Florentino Perez said they'd "decided to bring our relationship to an end".
Jose had won the league and Copa del Rey at Madrid, but had lost in the semi-finals in all three of their Champions League campaigns.
Given Real have since won the title, they probably won't opt to go back in time.
Working with Sir Bobby Robson at Barcelona during the 90s, Jose enjoyed relative success as a coach, winning the European Cup Winners' Cup.
But for the simple reason he's since managed at arch-rivals Real Madrid, it probably won't happen, probably.
He has expressed a wish to coach the English and Portuguese national sides at some stage in his career.
Let's not get carried away though. While the Portuguese doesn't tend to stick around for the longest periods, he does deliver.
After guiding Chelsea to the Premier League earlier this year, he did admit he's prepared to manage another English team.
So would that pave the way for Manchester United and Arsenal to make an offer?
Jose once claimed he turned down the chance to become England boss when Steve McClaren was sacked in 2007.
Even if that was true - given the endless list of suspensions handed to him by the FA for numerous comments he shouldn't have made after matches - this one's probably unlikely.
The rumour mill is not going to slow down in the wake of his departure - so maybe Jose will have to take some time out to wait for the dust to settle.
Plus if you were a football manager, why wouldn't you take a holiday?
For more stories like this one you can now download the BBC Newsbeat app straight to your device. For iOS go here. For Android go here.