Dance music 'grows' faster than any other genre, according to the BPI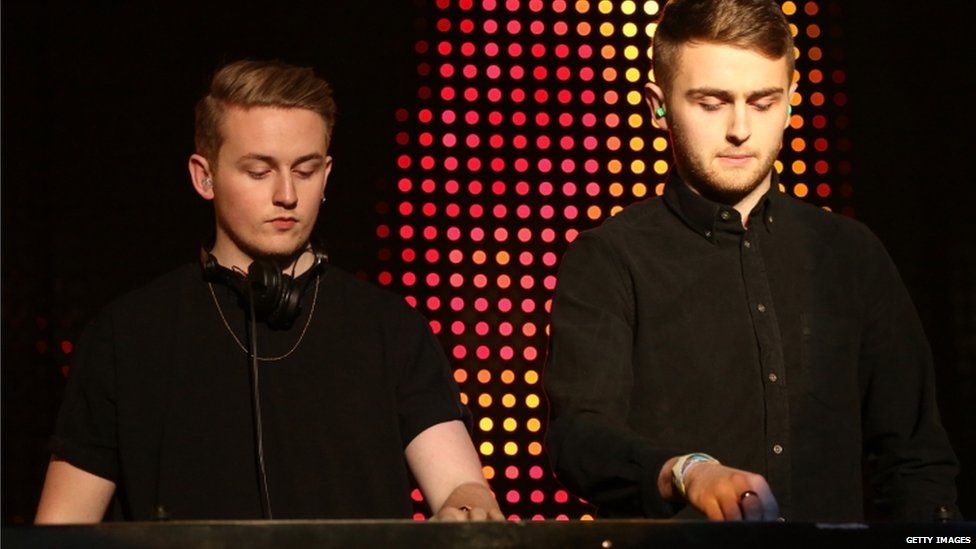 Dance music has grown faster than any other genre in the world of streaming, industry figures show.
According to the Official Charts Company and BPI, audio streams are double what they were last year.
It is thought acts like Disclosure and Years & Years along with heritage artists like The Prodigy and The Chemical Brothers are responsible for the trend.
As well as sales, the survey shows general habits of dance fans.
The research from January to October 2015 shows that UK acts now account for half of all dance music (albums, singles and streams) consumed in the UK for those 10 months.
Meanwhile, Radio 1 has just added some new names to its Residency dance music programmes.
Music producers Steve Angello, Oliver Heldens, Nina Kraviz, Dub Phizix & Strategy and Kode9 are among the names joining the team.
The BPI says that house and garage music combined accounted for almost half (48%) of digital and physical singles sold in the first 10 months of 2015.
Mainstream dance music accounted for 38% of sales, drum & bass 5.7%, electronica 3.2%, rave/hard dance 2% and trance 1.5%.
It is thought the sales of house music are reinforced by the recent chart success of David Zowie, Karen Harding and Philip George, who have all had hits this year.
Streaming dance music is confirmed by new survey data from AudienceNet, which shows that seven in 10 fans are using Spotify, Deezer and Google Play to discover tracks.
Major Lazer's Lean On has just been named the most streamed track of all time on Spotify, while one of the electronic group's founding members, Diplo, has just been announced as the most Shazamed artist of 2015.
A major success story is Scottish DJ and producer, Calvin Harris, whose songs have totalled well over 120 million plays across all audio streaming services in the UK in 2015.
Last week, three of the five shortlisted albums for best dance/electronic album at the 2016 Grammys are by UK acts.
British artists Jamie xx and Aphex Twin were also shortlisted for the Mercury Prize earlier this year.
When it comes to streaming, mainstream dance/electronic dance music (EDM) just edged house/garage as the most popular sub-genre, with mainstream dance also topping the albums market and accounting for 46% of sales.
Commenting on the success of dance music, BPI and Brit Awards chief executive, Geoff Taylor, said: "The dance audience is incredibly engaged, knowledgeable and passionate, as these new findings show.
"This year legendary acts such as The Chemical Brothers, The Prodigy and Leftfield have carried their core audience forward whilst attracting a younger generation of fans, and the mainstream appeal of newer talent such as Disclosure, Rudimental and Years & Years bodes well for the future of the genre."
Radio 1's Residency has two shows on a Thursday night between 10pm and midnight and midnight and 1am.
George Fitzgerald, James Blake and Heidi will continue to form a part of the line-up of DJs on rotation.
The new line-up marks the end of DJ Skream's regular slot which he has been part of since September 2014.
For more stories like this one you can now download the BBC Newsbeat app straight to your device. For iOS go here. For Android go here.