The importance of Snoopy and Charlie Brown's 'refreshing' reality
By Chi Chi Izundu and Jimmy Tam
Newsbeat entertainment reporters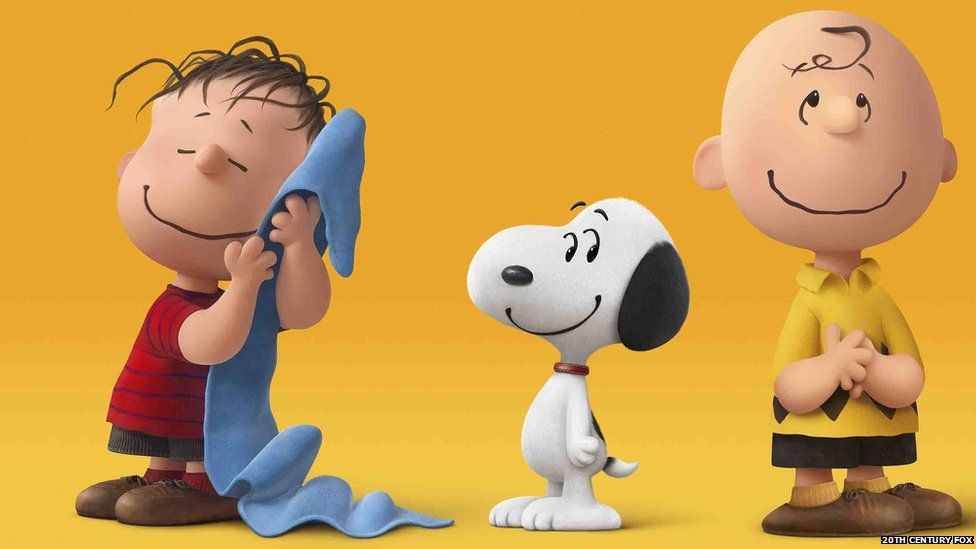 The director behind the new Snoopy and Charlie Brown movie has told Newsbeat that it's been "refreshing" to work on a movie that deals with everyday problems.
Without spoiling anything, Charlie Brown gets a crush on The Little Red Haired Girl.
And the film follows how he deals with falling for someone.
Director Steve Martino says that Charlie, as the loveable loser, is more realistic character than any superhero.
"From a storytelling stand point, it was wonderful to be able to do a story which is reflective of a life that we can all relate to a bit more.
"It wasn't like the world was going to be destroyed or we needed the big hero to jump in and save the day before dinosaurs ate us all or whatever. It was refreshing to create a story about everyday life but the stakes for the characters felt enormous. They felt like life and death."
Snoopy and Charlie Brown was first animated in 1959, but has been re-imagined by the team that brought us Rio.
The cartoon started as a comic strip 65 years ago.
"As an animator, I've worked in animation, I was one of the last directors on the Ice Age movie and had a blast with that.
"I tell you it was so much fun to animate these characters, it was a totally different style for us, we kind of reinvented our approach to computer animation as we worked with these characters."
At its peak, Peanuts was the most successful newspaper comic strip of all time.
It was published in 75 countries, in 21 languages and read by an estimated global audience of 355 million.
Charles M. Schulz, who created it, drew more than 18,250 strips over a 50-year career, earned as much as $40 million (£26.8 million) a year.
The merchandising for the strip, pencil cases, t-shirts, backpacks etc brought in $1 billion ($670 million).
"It was a chance to meet a new generation with these characters that we've loved. The comic strips in the newspaper aren't quite what they were when I was growing up.
"It was an opportunity to keep the legacy of Charles Schulz and his work alive for a new generation and a big screen offered us an opportunity to present it in a big way."
Snoopy and Charlie Brown: The Peanuts Movie opens in cinemas on Monday 21 December.