Six Nations: Predictions from the captains of the Under-20s national teams
By Simon Mundie
Newsbeat sports reporter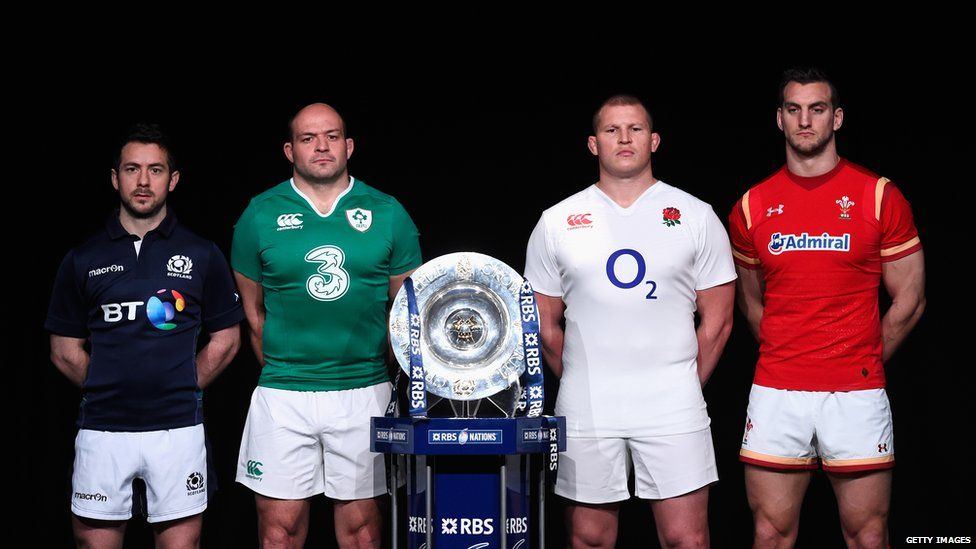 Six Nations rugby is back this weekend.
Scotland host England, Wales are in Ireland and it all kicks off with France against Italy in Paris.
Ireland won last year's tournament but this year's event is tough to call with two new managers for England and France and a potential World Cup hangover.
We spoke to the captains of the home nations Under-20s sides, to hear whether they think their country will win the Six Nations this season.
Coming off the back of the World Cup where Wales had good performances, I think they're going to go in with a positive mindset and attitude.
There's consistency in the coaching staff too, so I think they're in a good place and we have strength in depth too.
We've got the likes of Jamie Roberts, Liam Williams and Mathew Morgan who is sharp and unpredictable, so we've got a lot of good players.
I think England could be dangerous and a bit unpredictable, Scotland had a good World Cup but every game will be tough.
I think Wales will win the tournament, with France second and then England third.
I think we'll retain the Six Nations this season because we've got a lot of leaders in this team.
Guys like Jonathan Sexton, Conor Murray, Rory Best and Sean O'Brien.
Ireland played very well in the World Cup, except in the Argentina match, and I think they're only going to learn from that and get better.
The first match against Wales is a big match and it'll be really important to get the campaign off to a good start with a win at home.
They've got England the following week at Twickenham so they need that bit of momentum.
The tournament is a bit more wide open than usual too, with England and France having new coaches.
I think Ireland will come first followed by France and England.
I'm feeling really confident and think England are in a great place.
I've been speaking to Paul Hill who's in the senior squad and he's really enjoying it, he's excited about the competition and I think that reflects the feeling in the senior group.
I think the games will be won up front, so having the likes of Hill in the squad could make a huge difference with their youth and energy.
I think new coach Eddie Jones will make a difference, I expect him to stamp his own style on it.
My top three, being a really proud Englishman, will have to be England first and France second although they're unpredictable.
Third spot will be really tight between Ireland, Scotland and Wales.
Scotland had a very strong World Cup, getting to the quarter-finals and having a really tough game against Australia that they arguably should have won.
There's a real buzz around Scottish rugby right now, Vern Cotter has come in and made a real difference.
They have a lot of young players coming through too, like Jonny Gray, Mark Bennett, Finn Russell and Stuart Hogg - so there's a really good blend.
I would say Scotland have a chance, every team has to go in thinking they can win but I'm still not going to tell you my top three. Sorry.