Rostam will 'still be involved' with Vampire Weekend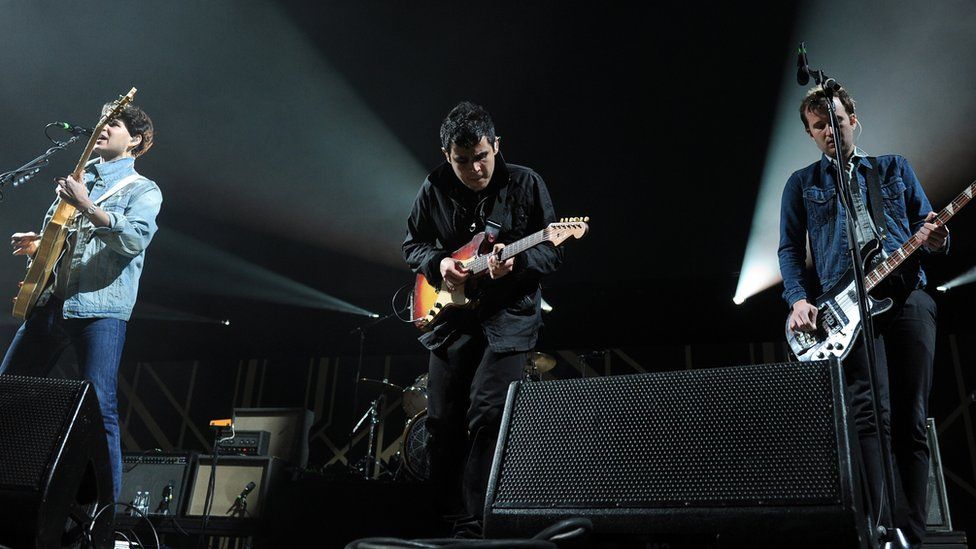 Vampire Weekend bassist Chris Baio has said co-founder Rostam Batmanglij will "still be involved" in their new album despite leaving the group in January.
Rostam co-wrote most of the New York group's songs with frontman Ezra Koenig but explained he wanted his own identity as a songwriter.
Chris didn't say how much of a role Batmanglij would play going forward but told Newsbeat: "In one way I'm psyched for him, on the other hand I'm a bit sad.
"I'm going to miss touring with him."
Rostam was always a big part of the band's creative process and including the early work of their fourth album, which has been given the working title of Mitsubishi Macchiato by Ezra Koenig.
Although admitting things will be different this time around, Chris told Newsbeat the band are looking forward to working on the follow up to their third album, Modern Vampires of the City.
"I'm excited to get out there and start playing again and it will happen when it happens.
"I tend not to put too many expectations on a record until it's done. It's a long process, there are a lot of twists and turns."
Rostam Batmanglij has recently been working on tracks with Charli XCX and Carly Rae Jepsen.
Performing under his first name Rostam he released his second solo single, Wood, taken from an album of the same name at the end of last month.