Anthony Joshua has no sympathy for Tyson Fury over racism claims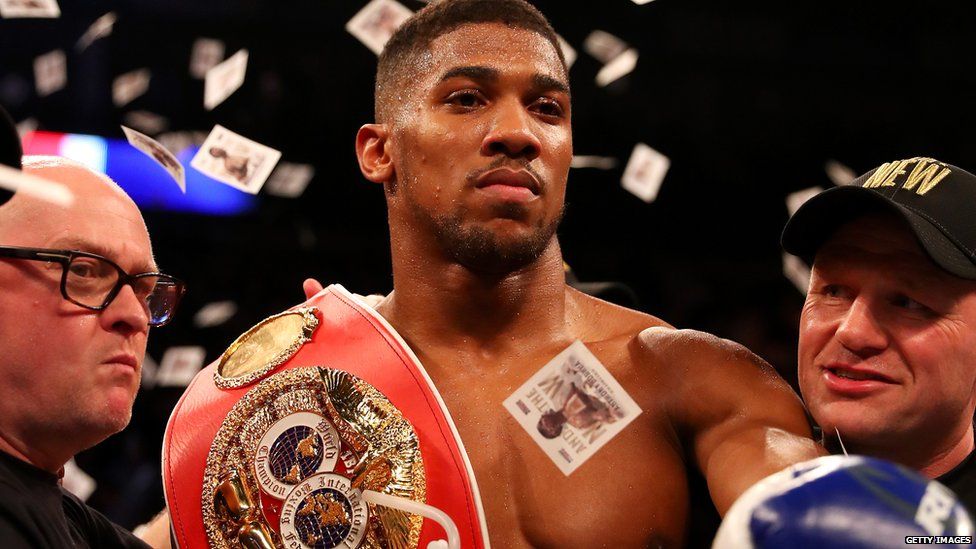 Anthony Joshua says he has no sympathy for Tyson Fury's racism claims.
Fury says he's suffered increasing amounts of racial abuse since becoming a heavyweight world champion as "no-one wants to see a gypsy do well".
"Tyson, you need to grow a thick skin and learn how to deal with these things," Joshua says.
"Everyone has their opinion, it's a social world and you just have to take it.
"You take the good with the bad, that's just the world we live in."
Fury has come out with a number of controversial comments about homosexuality and women since becoming champion but claims he is now being targeted because of racism.
"I've done well and people don't like that - the quicker they can knock me off my perch the better. I expected it, because no-one wants to see a gypsy do well."
But his British heavyweight rival Joshua says what goes around comes around.
"Sometimes he says negative things about people, about women and they have to deal with it.
"So sometimes you have to take a bit of backlash."
Tyson Fury defeated Wladimir Klitschko on points in Dusseldorf last November to become WBA, WBO and IBF champion.
He is scheduled to take on Klitschko in a rematch in Manchester on 9 July which led to him being stripped of the IBF title.
Anthony Joshua stopped Charles Martin in two rounds at London's O2 Arena to claim that vacant title in only his 16th professional fight.
A future fight between Fury and Joshua has already been suggested, with both men apparently keen.
Joshua's promoter Eddie Hearn has claimed a meeting between Fury and his man would generate £40m, with both fighters pocketing around £10m.
Joshua is expected to fight an American challenger first however, to capitalise on the increased interest in his career.