As Johnny Depp divorces, this is how to stop pets ruining relationships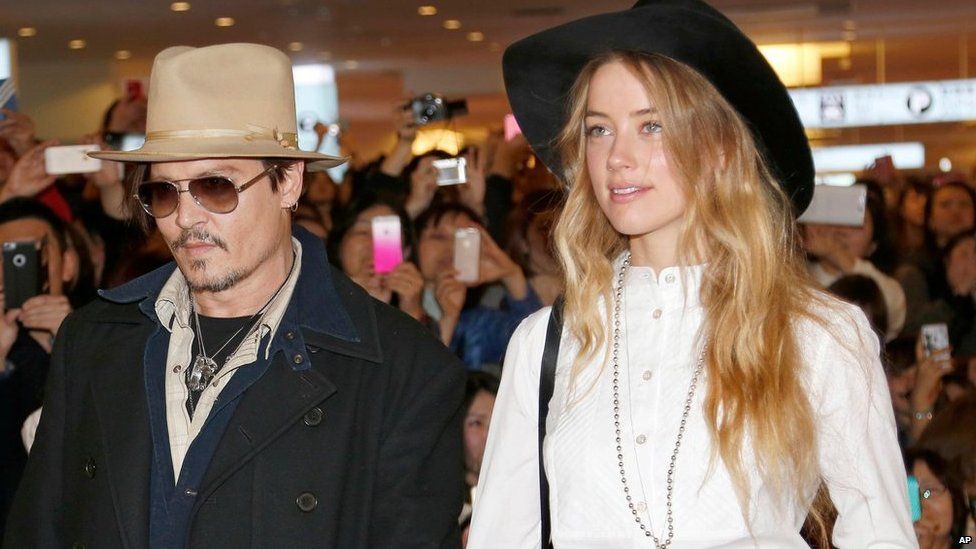 Johnny Depp and Amber Heard are getting divorced after just 15 months of marriage.
Most of that time was overshadowed by #TheWarOnTerrier - when Amber illegally took her dogs, Pistol and Boo, into Australia.
The case ended with the couple's incredibly awkward apology video.
We don't know the exact details but it's possible the dogs are to blame for the split - so here's how to stop your dog from ruining your relationship.
Have "the talk" with prospective new partners
If you really, really love your pet, it's best to give a new love interest the heads up.
That's the advice from animal behaviourist, Debbie Connolly. She always makes it clear that it's "pets first, people second".
"You have to say 'this animal is the most important thing in my life,'" says Debbie.
"While you might be standing just behind it, you are indeed behind it and that's just how it is. You can't get clearer than that."
This policy is not without risks.
"It has caused arguments in the past," admits Debbie. "When I did eventually boot out my partner, I kept all the animals and he took the furniture."
Despite this hard line approach, Debbie is adamant she won't turn into "a mad cat woman".
If Debbie's advice feels a bit too full-on, here are some other gentle suggestions.
Leave enough space in your bed
Everyone loves a snuggle. Everyone loves a snuggle with their dog. That doesn't mean you have to do it in the bedroom.
Sure, the dog might be a better at it and offer more unconditional love - but it's still just an animal.
Inviting someone or something else into the bed can be complicated, even in the most progressive relationships. Boundaries get blurred.
Leave the dog at the bedroom door.
Put date nights before dog nights
If your partner surprises you with plans for a romantic night out, don't go weird and say "but who will look after the dog?"
This will kill the mood immediately.
Put the tin of dog food back in the cupboard, call in a favour and go out - just the two of you. It might be fun.
Triple dates on the sofa just aren't the same.
Pets are a bit like children. If dad wants them in bed by 7 and mum lets them stay up until 8 - it causes problems.
The kids think they can get away with anything and dad's going to get frustrated.
Same principles with the dog.
If one of you wants them off the sofa, out of the bed and a ban on licking the plates - best to try to accommodate them or set some mutual ground rules.
Failing that, just make sure you've vacuumed all the hair off the cushions before your other half gets home.
Don't start to resemble your pet
If you're a bearded hipster with a schnauzer or a poodle owner with tight blonde curls, you might just get away with it.
But don't take this as an excuse to jump around in puddles, grow long tangled locks and lick yourself clean.
It probably won't be the look your partner had been hoping for.
And finally, always - ALWAYS - declare pets if you take them to Australia
Find us on Instagram at BBCNewsbeat and follow us on Snapchat, search for bbc_newsbeat