Meet the young billionaires as Hugh Grosvenor inherits £9bn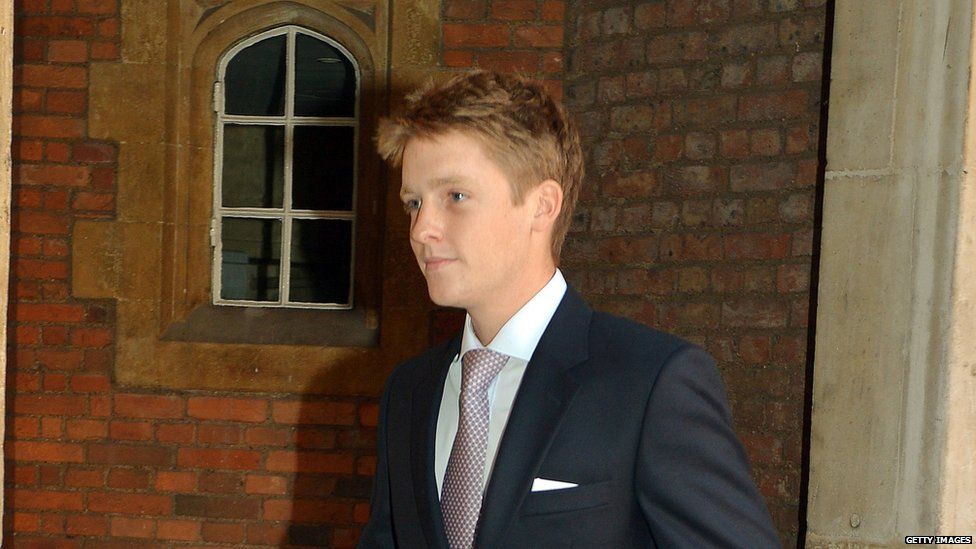 Landowner and philanthropist the Duke of Westminster has died aged 64, leaving behind an approximate fortune of £9bn.
He had three daughters but only one son, 25-year-old Hugh Grosvenor, who is heir to the dukedom.
Hugh has now inherited "half of London" after his father's estate covers most of Belgravia and Mayfair - the most expensive area on the Monopoly board.
He hasn't had to work for his father's money.
But he does have a job as an account manager for Bio-bean - a green technology company.
According to the 2016 Forbes Rich List there are nine other under-30s worth more than $1bn - so we thought we'd find out who some of them are.
At 20 and 21, Alexandra and Katharina Andresen are the youngest
Johan, a Norwegian industrialist and investor, transferred his fortune to his two daughters in 2007.
Norway is also home to Gustav Magnar Witzoe, who's 23
He has inherited a share of his father's fish farm and is now worth $1.1bn (£846m).
Gustav Witzoe, his father of the same name, gifted him the shares.
But they give him no control over the company, so he has plenty of time to enjoy life and share it on Instagram.
There's not much about Ludwig Theodor Braun on the internet
There's no Twitter or Instagram profile in sight... but a lot of lists of very rich people come up in the search.
You'd be excused for never having heard of B. Braun Melsungen, the German medical product company his family founded in 1839, but they're big news in the medical world.
Ludwig owns nearly 10% of it and is worth a cool $1.8bn (£1.4bn).
His sister is also doing pretty well.
Eva Maria Braun-Luedicke comes up a little shorter than her brother but we wouldn't be too upset with an estimated worth of $1.4bn (£1bn).
You might have heard of these two before
What happens if you come up with a really good idea, make it and then millions of teenagers around the world jump on board? You get rich.
That's what Evan Spiegel did. He was one of the men who created Snapchat.
You may have seen him in pictures recently with his fiancee, model Miranda Kerr. They got engaged earlier this year.
At 26 and worth $2.1bn (£1.6bn), Evan is the youngest and richest of the co-founders of Snapchat.
His friend, 28-year-old Bobby Murphy, isn't doing too badly though. He's worth $1.8bn (£1.3bn).
Lukas Walton is the only person to come close to the new Duke
According to Forbes, the 29-year-old has a net worth of $10.4bn - that's £7.2bn on today's exchange rate.
He comes from the family behind Walmart (among others), which owns Asda in the UK.
Apparently the American doesn't work for any of the family companies, but not much else is known about him and what he gets up to.
Find us on Instagram at BBCNewsbeat and follow us on Snapchat, search for bbc_newsbeat