The Nirvana Nevermind album cover baby recreates the picture 25 years on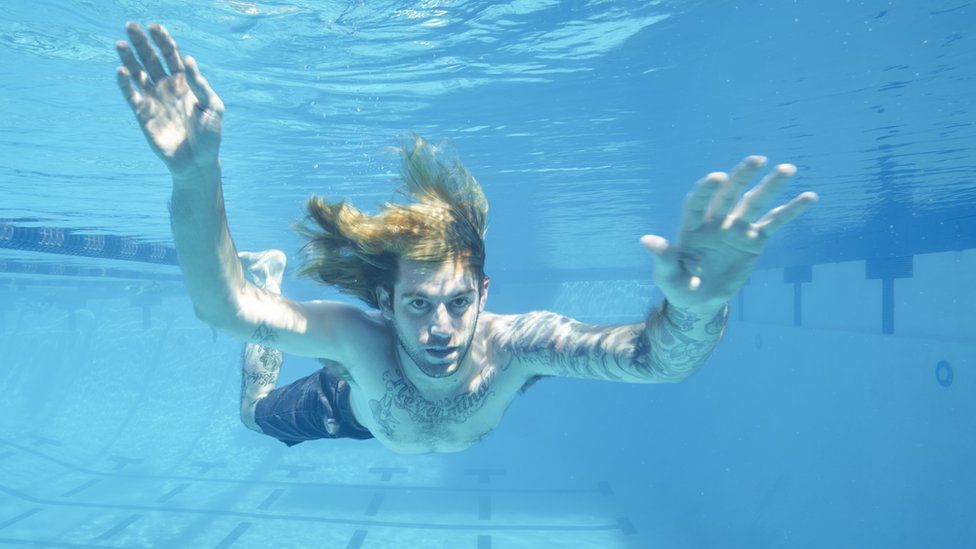 Twenty-five years since one of the most well-known album covers in history was made the star of it is recreating it.
Spencer Elden was the baby on the front of the 1991 Nirvana album Nevermind and to mark the anniversary he's made the iconic picture again.
But this time clothes were involved.
"I said to the photographer, 'Let's do it naked.' But he thought that would be weird, so I wore my swim shorts," Spencer told the New York Post.
"It's cool but weird to be part of something so important that I don't even remember.
"It's strange that I did this for five minutes when I was four months old and it became this really iconic image."
Spencer is now an artist living in LA.
His parents were paid £154 for the original shoot and he was paid the same amount earlier this month for the recreation.
The original photo was taken by Kirk Weddle, a friend of Spencer's dad.
The new picture is taken by British photographer John Chapple in the same California pool as the original.
It's not the first time Spencer has been asked to recreate the image - he has posed three times before for the album's 10th, 17th and 20th anniversaries.
But he's never actually met the two surviving members of Nirvana.
Nevermind was Nirvana's most successful album, selling more than 30 million copies.
It produced hits like Smells Like Teen Spirit and Come As You Are.
Find us on Instagram at BBCNewsbeat and follow us on Snapchat, search for bbc_newsbeat