The whole of Harry Potter condensed into 78 minutes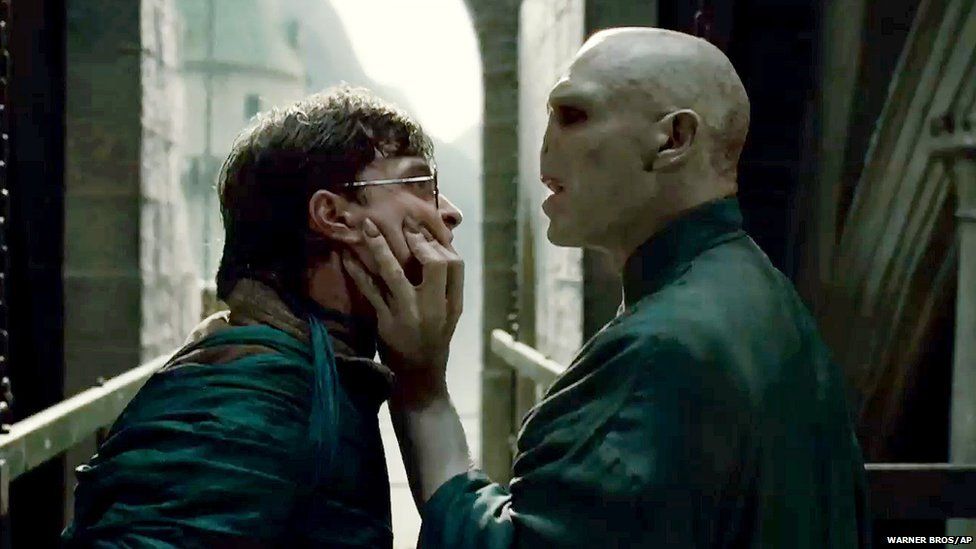 A filmmaker from New York has condensed all eight of the Harry Potter movies into a 78-minute feature film.
Any hardcore Potter fan will know that usually takes a good 17 hours.
But if you've never had the chance, or just haven't got the time - Tim Steifler's film Wizardhood could be just the thing.
The man behind the new version says it took five months to combine all of the clips from past Potter films.
But believe it or not, Tim is keen to point out he's not actually a superfan.
When he's not trawling through hours of Harry Potter footage, the 27-year-old works as a copywriter and has just finished making a web series in his spare time.
"I always like to have some sort of personal project going," he tells Newsbeat.
"When I started this I had just finished making a web series and was honestly just looking for something to do."
He tells Newsbeat how a post on Reddit inspired him to take on Wizardhood as his next project.
"In the post people were speaking about how Harry Potter managed to show a child go from boyhood to manhood," he says.
And that was what he initially set out to do in his feature film.
"But in the end the challenge ended up being if I could tell one coherent story using eight feature length films.
"It's up to people to decide whether I was successful at doing that."
So far it seems as though Tim's been pretty successful - as in just two days the film has racked up more than 20,000 views.
Harry Potter has a famously devoted - some might say obsessive - fanbase.
So cutting more than 15 hours of film footage meant Tim had to try and tread carefully.
"The third movie and the fifth movie are my favourites and they aren't in it [Wizarhood] that much," says Tim.
"When I figured out this was me trying to tell one story using eight different films, it became about what the main storyline is.
"And that's Harry Potter battling the villain in the film Voldemort."
He says the response so far has been mostly positive.
"Some fans have come for me, but most people have been lovely.
"But if I'm honest I didn't really think anyone would see it."
Find us on Instagram at BBCNewsbeat and follow us on Snapchat, search for bbc_newsbeat