Shane from Birmingham - the next dancehall star?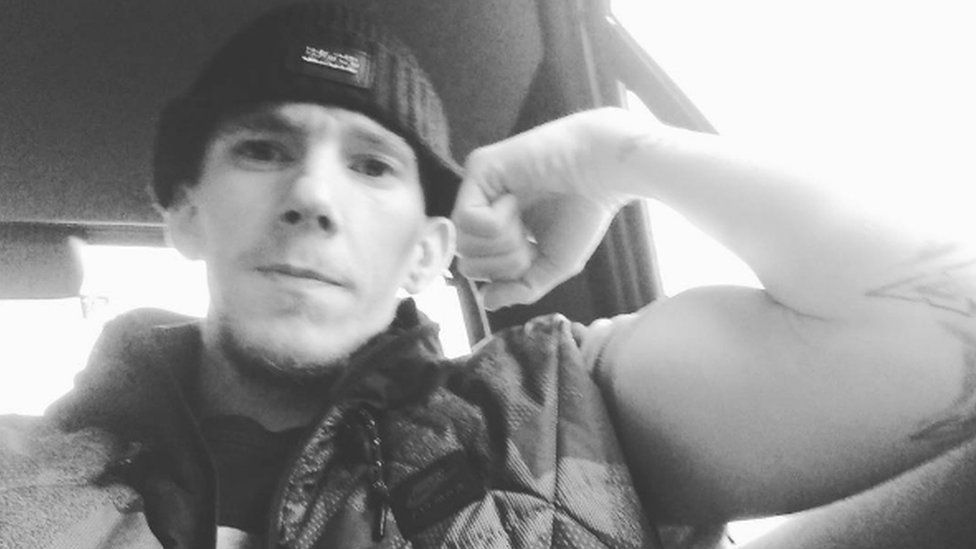 His speaking voice might be straight out of Birmingham, but as soon as Xtreme starts performing, he sounds full-on dancehall.
Xtreme has gone from sharing videos on his Instagram feed, to performing to hundreds of thousands of 1Xtra fans across the UK this morning.
Within half an hour, the amateur musician, whose real name is Shane, was speaking live on air.
Shane says his own voice sounds "like a full-on Brummie" but that he has also been speaking patois since he was about six or seven.
When he was 15 or 16, Shane says he started writing music, which he's been performing for the last year or two.
"I'm always Xtreme," he said. "Even to my mother and my sister, I always talk Jamaican."
As A Dot says, it's a bit like a "cat barking or a dog meowing" - the voice doesn't match the face when Shane starts performing.
His performances have impressed another 1Xtra DJ, with Seani B saying he wants Xtreme's phone number so he can get him to perform on his Thursday night show.