Zayn Malik defends Gigi Hadid after 'racist' Snapchat video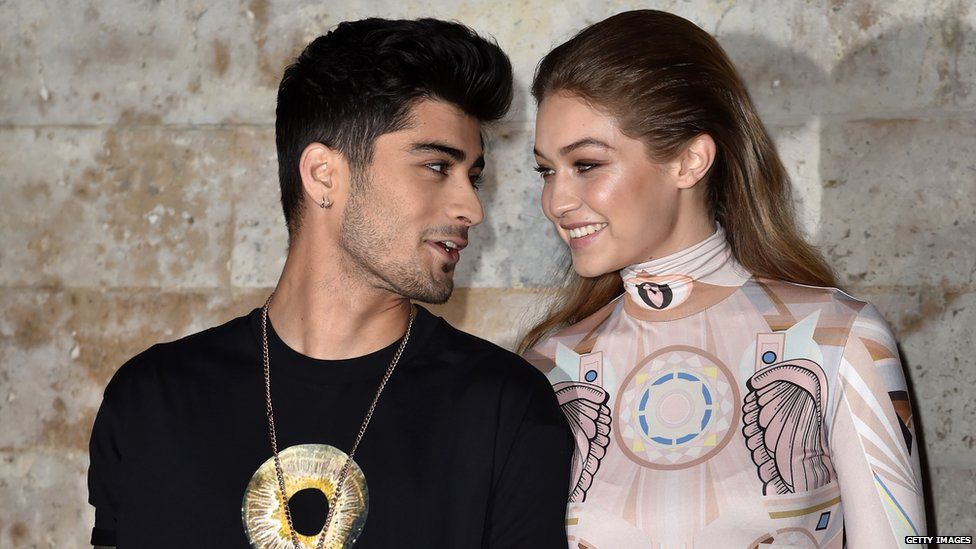 Zayn Malik has defended his girlfriend Gigi Hadid in a single tweet after her sister Bella posted a Snapchat video of her.
In it, Gigi holds up a Buddha-shaped cookie, squints her eyes and smiles. Bella has since deleted it after fans called the model racist against Asians.
But it's still been widely shared online.
Critics were keen to highlight Zayn's Asian heritage, prompting him to defend her.
After being questioned by fans about the video, Zayn replied to one saying: "Trust me.. she likes asians ;)".
Gigi Hadid was named international model of the year at the 2016 Fashion Awards last December.
But this isn't the first time she's been criticised. She had to apologise after co-hosting the American Music Awards last year.
It was over her impression of the then soon-to-be first lady Melania Trump at the ceremony.
The model imitated her European accent, also making reference to claims Melania copied a speech made by Michelle Obama.