Professor Kelly's children and a history of funny TV fails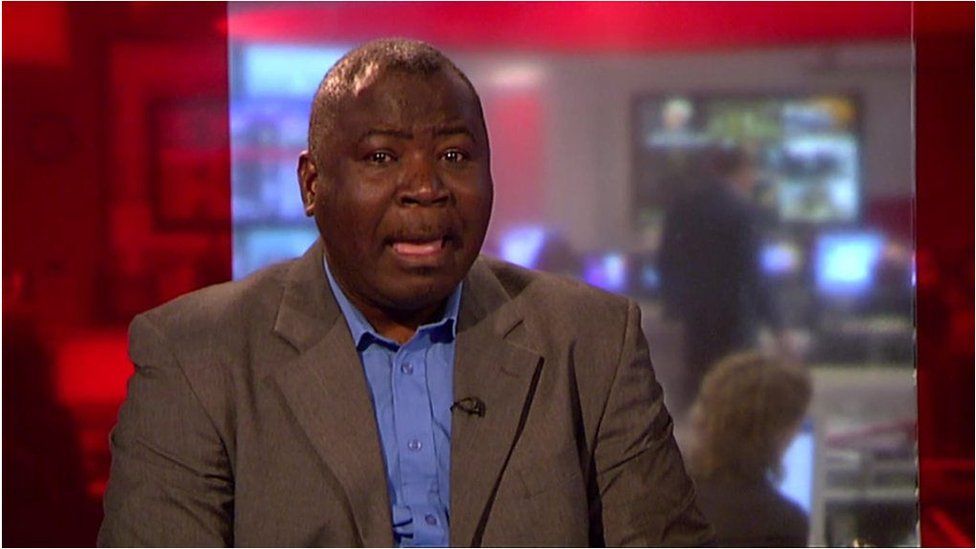 Professor Robert Kelly's BBC interview being interrupted by his children has now been viewed hundreds of millions of times.
The internet has fallen in love with the sassy toddler and her baby sibling followed by the unbridled panic of their mother who swoops in behind them.
It's safe to say his interview about South Korea wouldn't quite have had the same amount of global interest without their appearance in the background.
But it's not the first epic live TV News fail - and it won't be the last.
With 24-hour rolling news channels run by mere humans, it's no surprise that there have been quite a few slip-ups along the way.
And we can't be the only ones glad of human error - if only for the lols.
First up is Guy Goma, who turned up to the BBC for a job interview in the IT department.
Instead, he found himself live on BBC News being asked questions about a court case between Apple computers and Apple Corps record company.
The presenter thought he was talking to Guy Kewney, a technology expert.
Mr Goma, bless him, tried his best - he was there for a job interview after all and clearly wanted to impress.
And it was his endearing panic under pressure, before caving in and admitting he didn't have a clue, that won over the hearts of viewers.
'You have the wrong guest sir'
Just three months ago, Political Scientist Todd Landman sat on the red sofa and was introduced as the mountaineer Leslie Binns
Rather than try to pretend he'd been up Everest, Professor Landman quickly said: "I think you have the wrong guest sir."
It was all pretty good natured in the end, with Rachel Burden admitting: "It is ever so funny, I looked at this man and thought he doesn't necessarily look like a mountaineer."
Fugitive gorilla goes rogue
We're not sure how a BBC Breakfast producer managed to mistake the First Minister of Scotland with a 29-stone gorilla.
But that's what happened in October last year.
BBC Breakfast presenter Naga Munchetty was explaining that SNP leader Nicola Sturgeon would be a guest on the programme, when producers cut to footage of London Zoo's fugitive gorilla Kumbuka.
Naga couldn't contain her laughter and her co-presenter Charlie Stayt stepped in: "I'm sorry we've… err… very clearly run the wrong pictures over that particular sequence. My apologies there."
The BBC later offered an apology of sorts to the 46-year-old SNP leader, in the form of a toy gorilla.
We've all been there. You think the latest bit of technology can solve your problems, when in fact it just makes everything more complicated.
Step forward BBC presenter Simon McCoy, who picked up a stack of printing paper instead of his iPad during a live TV broadcast.
But like Guy Goma, the reason Simon's slip-up made headlines was because he continued talking as if there was nothing weird going on.
A BBC statement confirmed that he just "went with it" after realising his mistake.