'How I remember my dad on Mother's Day'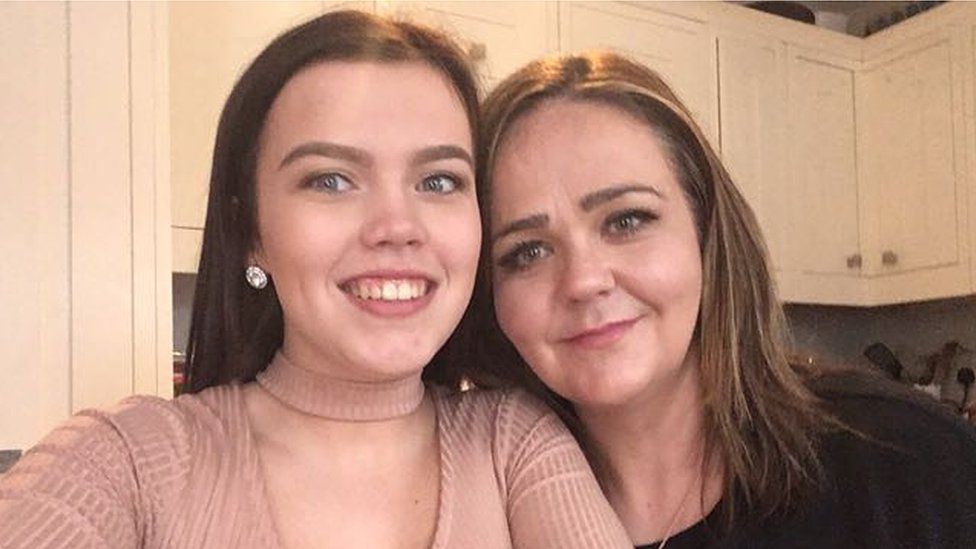 This Mother's Day, one teen wants more people to talk about the different families celebrating their mums.
There are two million lone parent families in the UK, with 91% of those being single mums.
Lily is 16 and lives at home with her older brother and her mum Emma - but it hasn't always been this way.
She's been talking to Newsbeat about how studying sociology helped her to come to terms with losing her father.
"In 2011 my dad was diagnosed with Misophiloma, which is a form of lung cancer," she tells Newsbeat.
"It hit my family hard because my dad was a very strong role model for my family, especially for me. He was a key figure in my life."
When Lily's dad died in 2013 she didn't find it easy to talk about.
"A big way people overcome their problems is through talking. But that's not the case for everyone. I know at first I didn't want to talk to anyone.
But it was her year eight sociology classes that inspired her to open up about how she felt and perform a poem called Just the One.
The poem is dedicated to her mum and other single parents.
Warning: This video may contain third party ads.
Lily says she feels that single parents are often looked down on in society and how this poem aims to address that.
"In year eight sociology we were learning about family and the teacher wanted us to see how everyone comes from different backgrounds and family types.
"So she asked us to separate ourselves into what family type we fit into - people with both parents to the left, people with one parent to the right.
"And I remember feeling so ashamed as I walked over to the left.
"But at the same time, there were quite a few girls that walked across with me. It makes you feel like there are other people in the same situation as you and that you're not alone.
"In sociology I've learnt about all different types of families, nuclear families, same sex parents and extended families and what they have to offer a child."
She's told Newsbeat how studying sociology has helped her to come to terms with losing her dad and appreciate everything her mum does for her.
And she says they're going to enjoy Sunday as a family.
"On Sunday me and my mum will be spending Mother's Day together," she says.
"My brother's going to be cooking us a meal to show just how much we appreciate her and she'll get to relax for the day.
"I remember the endless hours my dad would spend preparing Mother's Day gifts for my mum because he was grateful for her too.
"Now for me, the main message on Mother's Day is to appreciate the amazing people we have in our lives."