Elsa from Frozen was meant to be an evil queen with an army of snow monsters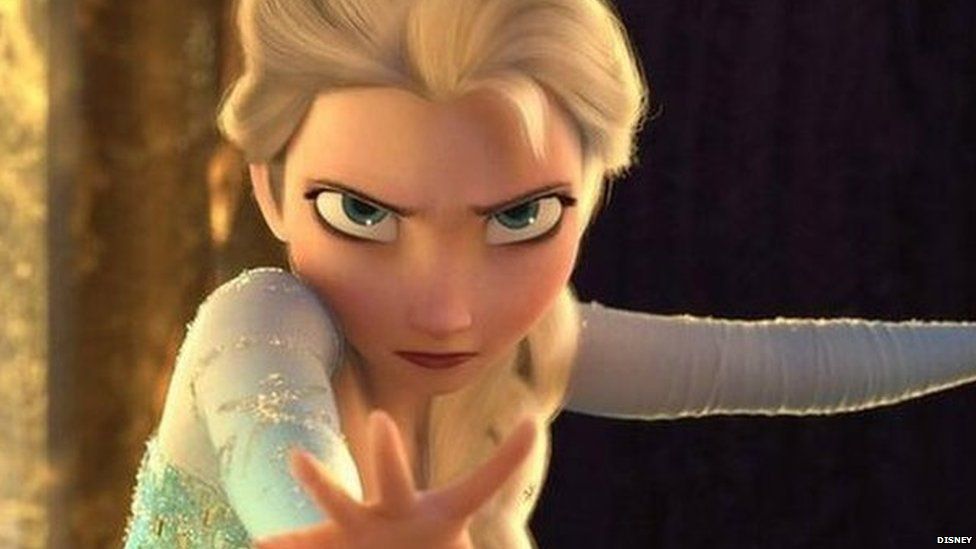 Elsa from Frozen was originally intended to be an evil queen with an army of snow monsters.
That's according to the animated film's producer Peter Del Vecho, who says they completely re-wrote the ending.
"When we started off, Anna and Elsa were not sisters," he told EW.
"They weren't even royal. So Anna was not a princess. Elsa was a self-proclaimed Snow Queen, but she was a villain and pure evil - much more like the Hans Christian Andersen tale."
Peter Del Vecho says they changed the ending of the film because it was too similar to previous Disney stories and they were worried it wouldn't stand out.
In the original script, Elsa had been stood up at the altar on her wedding day and had frozen her heart so she could never feel love again.
Anna was the pure-hearted heroine and there was a prophecy that "a ruler with a frozen heart will bring destruction to the kingdom of Arendelle".
"We started out with an evil female villain and an innocent female heroine and the ending involved a big epic battle with snow monsters that Elsa had created as her army," says Peter.
The original twist to the story was meant to be that Anna convinced Elsa to save Arendelle after the two-faced Prince Hans triggers a massive avalanche to stop Elsa's army of snow monsters attacking.
Hans is also the one referred to with a "frozen heart" in the original prophecy who'll bring destruction to the kingdom, while Kristoff comes to Anna's aid.
But making Elsa evil throughout the story and then saving her at the end wasn't good enough for the production team.
"The problem was that we felt like we had seen it before," says Peter Del Vecho says.
"It wasn't satisfying. We had no emotional connection to Elsa - we didn't care about her because she had spent the whole movie being the villain. We weren't drawn in. The characters weren't relatable."
The script was then changed to make Elsa and Anna sisters and the theme of the story became about love being stronger than fear.
"One of the things [director] Chris Buck had in most versions of the film was a moment where Anna's heart was frozen and needed to be thawed," says Peter Del Vecho said.
"Chris said, 'Does it always need to be true love's kiss that solves that problem? Does it always have to be the man who comes in and rescues the female? Could it be something different?' and that led to a different ending."