Redhead emojis could be coming our way in the next update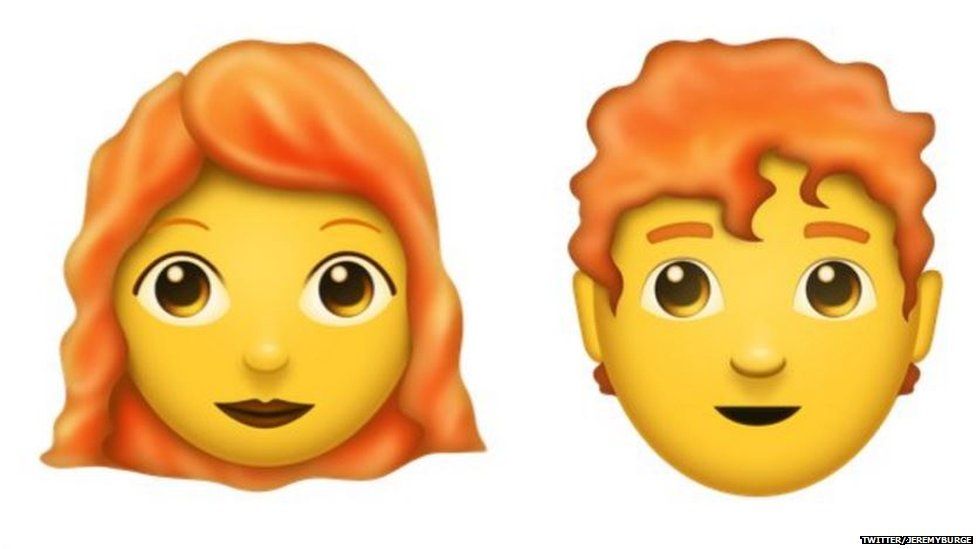 For some of you it's been a long time coming. But a redhead emoji could finally making its way to our fingertips.
According to Jeremy Burge from Emojipedia, bald, curly and white-haired ones could be joining them as well.
In a series of tweets, he shared a number of possible designs, along with "representatives" such as Ed Sheeran for team redhead.
They're set to come in 2018.
It's worth bearing in mind these are just designs at this stage. Unicode says the final versions could well look different, but you get the idea.
The makers point out that "there are no plans at present for bald professions, redheaded sportspeople, or white-haired people performing gestures."
This will be welcome news for the 21,000 people who signed a petition two years ago to bring in a redhead emoji.
It read: "Redheads. In all their glorious gingerness, they've been missed out. Again.
"If you say you're going to diversify, why not add a few red-haired emoji in the mix?
"Natural redheads may be rare at less than 2% of the world's population, but that is 138,000,000 iPhones waiting to happen."