Jennifer Lawrence hates hotel life after waking up with staff stood by her bed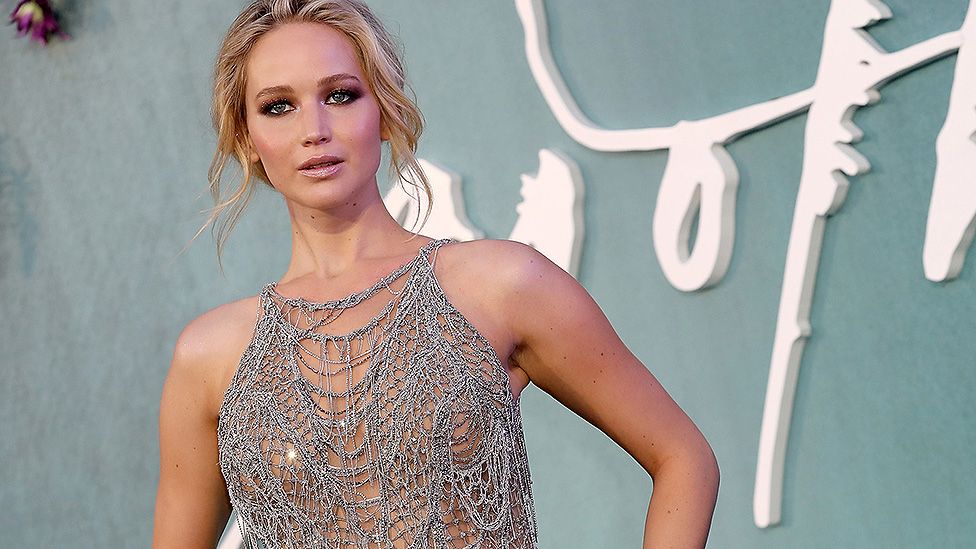 Jennifer Lawrence has revealed what she hates the most - and she really doesn't like hotels.
She named cheerful people, rude drivers and people who knock on locked toilet doors as things that annoy her the most.
But it was her experiences in hotels that really made her angry.
It must make her job, travelling around the world promoting her movies, a tricky experience.
Especially if she's waking up with staff stood at the bottom of her bed.
"In a hotel, when you forget the 'do not disturb' sign and I have to wake up with a stranger at the foot of my bed," she tells Greg, during an interview promoting her new movie, Mother!
"I never know what to say when housekeeping come.
"I don't want to tell the hotel maids to **** off because at the end of the day, they have access to all my stuff."
She's also not keen on the hold music played on televisions in hotel rooms.
"Why would I ever want to hear the hotel lobby music?" she says.
"Why am I ever going to want to come home after a hard day of work, enter my hotel room and feel like I'm in the lobby. I have to find the remote - and I never know where the remote is - and turn it off.
"Or, worse, I don't realise it's playing and it's driving me nuts, I get in the shower, get out of the bathroom and realise it's been playing for 30 minutes.
"It's like the loneliest music in the world. Play some reggae."
And if you're a hotel employee and you spot a grumpy looking Jennifer Lawrence emerging from her room, don't suggest she cheer up.
"I hate it when I'm in a bad mood and other people are in good moods," she adds.
"It really drives me nuts. If I'm in a bad mood, just be quiet. Don't be like: 'Smile, everything's OK.'
"When you're in a bad mood and you see someone smile, you just hate them."
She's also not a fan of people who like to talk about their exercise regime and how many steps they've walked each day.
"Can we put them all on an island where we don't have to hear about it?"