Kendall Jenner 'feels bad' after Pepsi Black Lives Matter advert controversy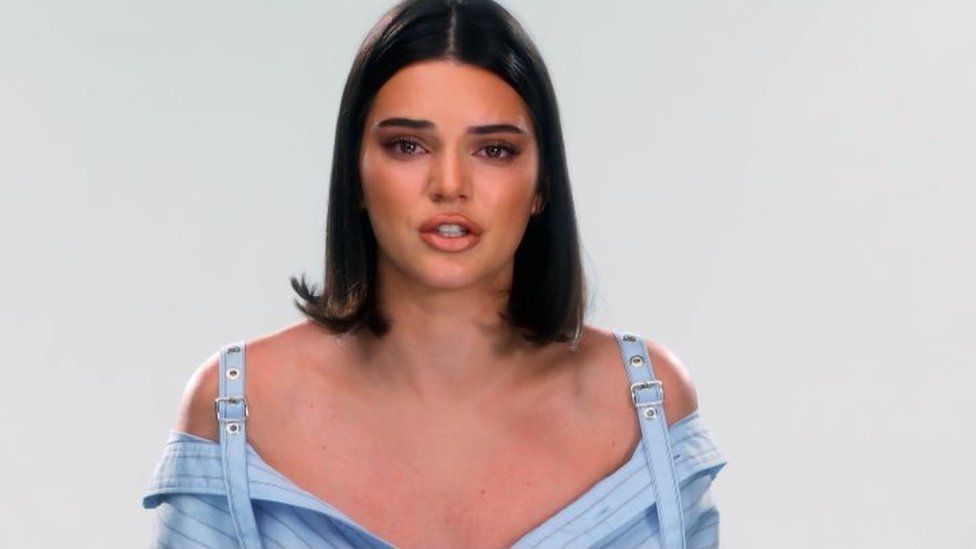 Kendall Jenner says she feels "really bad" if she offended anyone after appearing in a controversial Pepsi advert earlier this year.
Speaking in a new episode of Keeping Up With The Kardashians, the model says she'd "never purposely hurt someone".
"I just feel really, really bad," Kendall tells Kim Kardashian.
"I feel really bad that anyone was ever offended. I feel really bad that this was taken such a wrong way and I genuinely feel like [rubbish].
"I have no idea how I'm gonna bounce back from it."
Kim Kardashian is then seen comforting Kendall and telling her she'll learn from the experience.
"This is the first time you've had a scandal," she says. "This is your first real experience with something like this.
"This is just gonna be the biggest lesson learned for you."
In the Pepsi advert, Kendall Jenner leaves a photoshoot to join protesters calling for love and peace, before handing a can to police as a peace offering.
The officer smiles and the crowd cheers.
It was criticised for painting a "privileged, white" model as a peacemaker between civil rights activists and police.
But in a tearful confessional piece on the season 14 premiere, Kendall says she regrets doing the advert.
"If I knew this was gonna be the outcome I would have never done something like this," she says.
"But you don't know when you're in the moment. I just felt so stupid.
"The fact that I would offend other people or hurt other people was definitely not my intent and that's what got me the most, is that I would ever make anyone else upset."
In a statement released at the time, Pepsi said it didn't intend to make light of serious issues and pulled the advert less than 24 hours after releasing it.
But not everyone was happy with how she responded to the controversy on the show.