Calls for widespread survey into British cannabis after findings in Manchester research
By Michael Baggs
Newsbeat reporter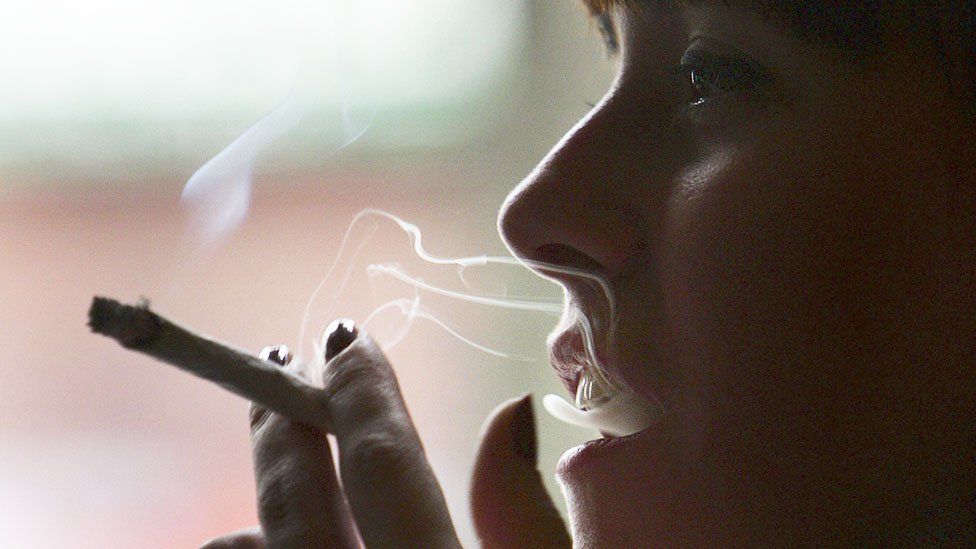 A new report into cannabis in the UK has raised concerns about the potency of the drug.
The study was conducted at Manchester Metropolitan University.
Researchers there say it suggests most of the cannabis bought on the streets is high in the plant's most dangerous substance.
Only 50 samples of cannabis were tested, all from the Manchester area. They all showed the same results.
The cannabis showed high levels of THC (the chemical that makes users high) and low levels of CBD (the chemical that helps balance its affect).
This research was commissioned by Volteface - a group that wants cannabis to be regulated by the government.
It is now calling for a wider study looking at cannabis potency across the whole of the UK.
"The days where cannabis was a balanced drug are just gone," Paul North, policy advisor for Volteface, tells Newsbeat.
He says that people growing cannabis plants harvest them early, when THC is high and before CBD has developed, to get it on the streets as quickly as possible.
"If you're a drug dealer you're not going to grow balanced strains of weed. Why would you?" says Paul.
"You just want to get it grown and get it out there."
However, these results come as no shock, according to the man who carried out the research.
"These results were in line with what researchers had reported in other countries," Dr Oliver Sutcliffe of Manchester Metropolitan University tells Newsbeat.
However, Paul says he hopes this research will encourage a new government investigation.
A 2007 Home Office survey showed similar results 10 years before the Manchester study.
"I think there's a real need now for a huge survey of cannabis up and down the country," he says.
Volteface are not just looking to make cannabis legal; they want the government to regulate how the drug is grown, due to mental health side effects from THC, which is a psychoactive drug.
"The issue at the moment is that people don't have a choice," Paul says.
"With a regulated market you can give really clear messages around health."
"They'll have the information and the choice. Right now they have nothing."
A spokesperson for the Home Office tells Newsbeat there are currently no plans to change the laws around cannabis and would not comment on whether there would be any new government research into the strength on UK streets.