How Harry Potter might look with a black cast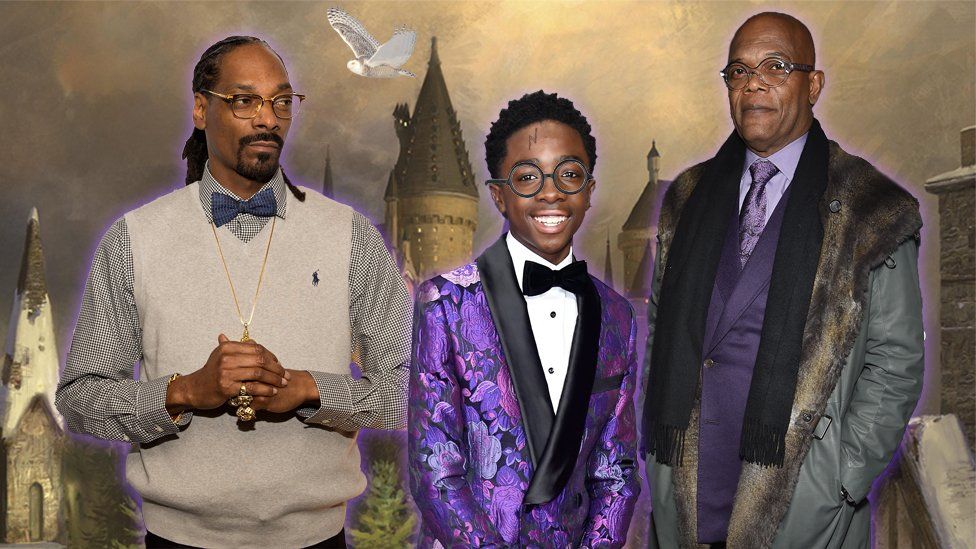 Twitter users have been imagining how Hogwarts might look if it included more black characters.
#BlackHogwarts started trending worldwide when users shared their interpretation of JK Rowling's magical school with a more diverse cast.
Across the eight Harry Potter films, the school of witchcraft and wizardry had just three black students in speaking roles.
But with a stroke of Twitter magic, this all changed.
Hogwarts teachers were reimagined with Samuel L Jackson and Morgan Freeman as Dumbledore, Snoop Dogg as Herbology Professor Pomona Sprout and That's So Raven's Raven Baxter for Divination Professor Sybil Trewaney.
While Stranger Things' Caleb Mclaughlin was a front runner to play Harry.
So while Harry Potter made many childhoods, a lot of people struggled to see themselves reflected in its cast.
And all of this hasn't gone unnoticed by the creator herself.
The thread made light of past conversations about a lack of representation for black and ethnic minorities in the film franchise.
When actress Noma Dumezweni was cast as Hermione in the play Harry Potter and the Cursed Child, there was backlash from fans, who argued Hermione couldn't be played by a black actress.
Despite the criticism, the play was hugely successful and Noma is now gearing up take the role to Broadway this year.
2017 saw more diverse casting not only dominate the stage, but the screen too.
Films like Get Out, Moonlight and Hidden Figures cleaned up at the box office and saw black actors in a variety of roles.
And this month Marvel's Black Panther broke records when it sold more advance tickets in its first 24 hours than any other Marvel universe film.