Modern slavery: Nail salons 'using trafficked individuals'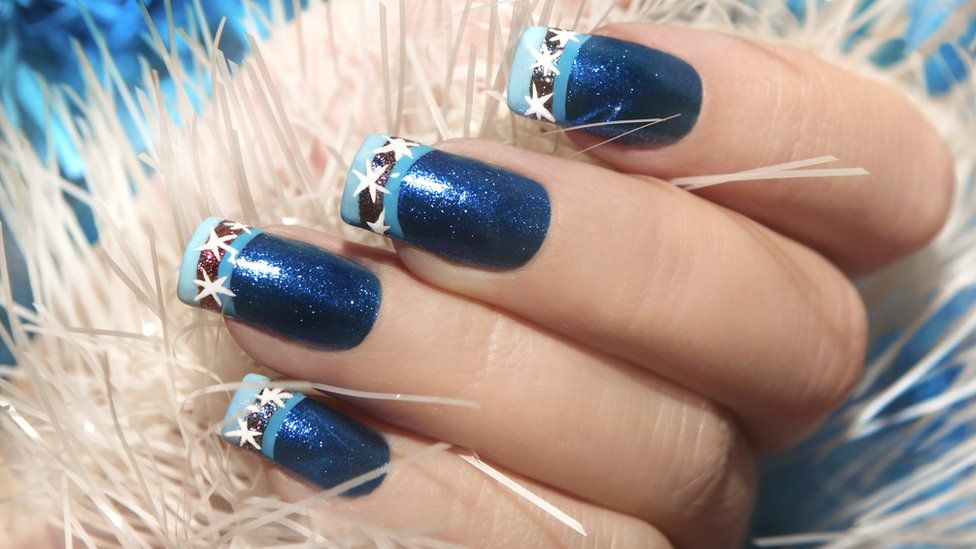 There's a warning that workers in your local nail bar could be victims of human trafficking.
Rachel Harper, from the modern slavery charity Unseen, says they "see a lot of cases" in the nail salon industry.
It's not as simple as saying that all cheap nail bars exploit their staff, so it's important to be able to recognise those that do.
Otherwise, says Rachel, victims of human trafficking will remain "invisible to the person who doesn't know what to look for."
Nail salons illegally using victims of modern slavery are often cheaper for customers, the charity says.
"Unfortunately if we always go for the bargain then we might unwittingly be supporting the situation that's actually really exploitative for the staff," says Rachel.
She wants us to ask ourselves: "Is my discount worth the fact that someone might have lost all of their choice?"
"[Illegal salons] are often not much cheaper than their legitimate counterparts," says Lesley Blair, chair of the British Association of Beauty Therapy & Cosmetology.
"You can get treatments that are price-competitive in legitimate salons," says Jean-Michel Chalayer, the founder of beauty treatment company LeSalon.
That's why spotting other signs - like those listed above - are important.
"We are an industry which is supposed to pamper customers and make them feel good about themselves," he says.
"Having these problems give the whole industry a bad name."
His company checks paperwork and ensures all his beauticians have the right to work in the UK.
If you think you have seen nail bars which may be exploiting victims of modern slavery, call the police.
Rachel Harper from Unseen also says "being a responsible customer is key."
She adds: "I'm hoping that we as a society recognise it for the scourge that it is, and vote with our feet."